Keselowski, Johnson take final shot
This weekend at Homestead-Miami Speedway, the NASCAR Sprint Cup championship will be decided.
Points leader Brad Keselowski and Jimmie Johnson have one last shot.
I think it's going to all start when we get down there, we're going to start listening to these guys once again try to put into words what this means to them.
Then we're going to be looking at that first practice session to see how everybody is starting to stack up and shake out right from the get-go. Does Brad have a fast race car? Does Jimmie have a faster race car? Everyone will look at how those two kind of look at each other through round one of this weekend.
Then it will come down to qualifying. Good qualifying position, we saw it last weekend, it kind of sets the stage for everybody. Either you are already up front or you have to work extra hard to do something different to get to the front. That puts a little bit more mental strain on you. I think you make mistakes because of it.
Jimmie Johnson, who started 24th last Sunday, is one of the greatest drivers to ever put a helmet on his head, but his car was pushing at Phoenix. He was working it a little too hard and he melted a bead on the tire and crashed. Could it have been prevented? Could he have done something different? I don't think we'll ever know. Fact of the matter is, he hit the wall.
When you qualify in the back, then try to carry the car and make something happen that maybe you shouldn't, you can get in trouble.
That's where Brad Keselowski is right now. He has the lead and needs to protect it. Can he restrain himself and not put that car in harm's way? That's yet to be seen.
Keselowski and Johnson are going to be parked next to each other all weekend. Their teams will be working side by side in the Cup garage.
It's a challenge. If you've got little personal issues going on or a bit of a rivalry going on, that can be a little bit of a strain on you. If they show you respect, you try to show them respect.
It's all how your personality and your respect factor come down. It's tough to do that, but at the same time it's very acceptable, to a certain degree, as long as you've got a mutual respect for one another.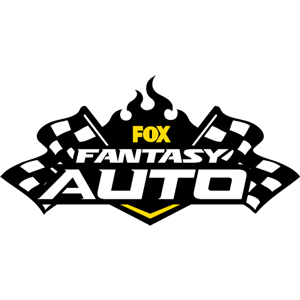 FOX Fantasy Auto
Form a Racing Team, Compete for Prizes
Play Now!