Big changes for Bobby Labonte's team
Bobby Labonte, the 2000 NASCAR Cup champion, will have a vastly different supporting cast in 2012, JTG/Daugherty Racing announced Sunday.
The team is adding Todd Berrier as crew chief and general manager of the No. 47 Toyota. Frank Kerr, the current crew chief, will transition into shop foreman. JTG/D also will add Laerte Zatta as director of engineering.
At the end of this season, JTG/D also will return to its old shop in Harrisburg, NC. Tad Geschickter, founder and co-owner of JTG/Daugherty Racing, shares the 130,000-square-foot shop with Wood Brothers Racing, a relationship that began when JTG ran Fords.
JTG/D has shared space the past three years in Cornelius, NC, with Michael Waltrip Racing.
"Most people do not realize how much of a team's success is based on the preparation that goes on at the shop," said Geschickter, who also announced that his team will transfer engine programs from TRD to Triad Racing Technologies. "We appreciate Frankie's dedication and know that without his efforts we would not be standing here today. He will do a great job ensuring that our processes and preparation at the shop are flawless."
Berrier, 41, started with Billy Hagen Racing and moved to Richard Childress Racing in 1994. He was promoted to crew chief for Jay Sauter in 1997 in the truck series and became crew chief for Kevin Harvick in the Nationwide Series in 2000. Berrier graduated to the Cup program in 2002 with Jeff Green before reuniting with Harvick in 2003.
"I was part of RCR when it was this size and when it got to where it is today," Berrier said. "I kind of know what it takes to get from here to there on the competition side, and I've learned from those mistakes, too."
Berrier, a second-generation racer from Kernersville, NC, said he is looking forward to joining forces with JTG/D and Labonte. Berrier and Labonte have attempted a partnership in the past but could never get the timing right.
"Bobby and I have been in this deal about the same amount of time, and I think he will be a big key to this deal," said Berrier, whose resume includes victories in the 2003 Brickyard 400 at Indianapolis Motor Speedway and the 2007 Daytona 500 with Harvick.
Labonte is eager to move forward.
"I like the plan that this team has in place, and if you look at the choices I've made throughout my career, you can tell that I have always enjoyed the challenge of building up a team," Labonte said, also making note of what Zatta will bring to the team.
"We have some people with proven success coming to work with us, and we plan to capitalize on that along with the technical resources of Toyota. We've had some limited success this year, and we are focused on improving and continuing to build our program. I am looking forward to a successful 2012."
Zatta was on the ground floor at Toyota Racing Development's facility in Salisbury, NC. He most recently managed Toyota's NASCAR Nationwide Series and Truck programs.
"(Zatta) has had tremendous success in making the Toyota teams he has assisted become winners," said Jodi Geschickter, co-owner of JTG/D. "He also has a wealth of knowledge with electronic fuel injection (EFI) from his days in open-wheel racing. We are fortunate to have Laerte come on board and help us maximize our use of the resources that TRD will provide to make our team more successful."
JTG/D will get continued support from Kingsford, Bush's Beans and Kimberly-Clark.
Geschickter, who has enjoyed a 15-year sponsor relationship with Kingsford, said the team has signed three-year extensions with Kingsford and Kimberly-Clark. Those deals will cover the team through 2014. Bush's Beans is in an option year with JTG/D and is expected to be renewed.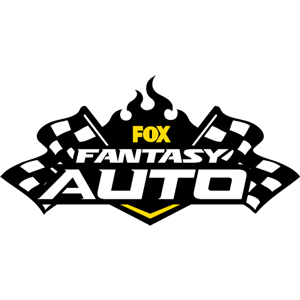 FOX Fantasy Auto Form a Racing Team, Compete for Prizes

Play Now!