Best of the Brickyard, No. 2: Kissing the bricks
The third edition of the Brickyard 400 in 1996 was one of the most notable in the 20-year-history of the event, for one very good reason and one not-so-good reason.
The good was a heroic run by Dale Jarrett, who qualified 24th but drove all the way to the front, passing teammate Ernie Irvan with seven laps to go to give car owner Robert Yates a 1-2 finish and Ford its first Brickyard victory.
Afterwards, crew chief Todd Parrott began a NASCAR tradition that continues to this very day: The entire winning team knelt at the start-finish line — the so-called "yard of bricks" — and kissed the bricks.
The bad was that a severe injury prevented 1995 Brickyard 400 winner Dale Earnhardt from defending his race victory.
Back in those days, the NASCAR Sprint Cup Series raced at Talladega Superspeedway right before the Brickyard.
At Talladega, Earnhardt suffered a harrowing crash after Irvan tapped Sterling Marlin and turned him into Earnhardt. The black No. 3 went head-on into the outside wall — remember, this was in the pre-SAFER barrier days — and then flipped upside down, where it was tagged by an onrushing car. Earnhardt broke his sternum and collarbone in the violent crash and had to be cut out of the car.
With his injuries, there was no way Earnhardt could go the distance at Indy.
So in the Brickyard 400 the seven-time champion was replaced after just seven laps by relief driver Mike Skinner. After he got out of the car, Earnhardt fought back tears of frustration. At first, he waved off pit reporter Dr. Jerry Punch. Then Earnhardt composed himself and told Punch, "Dadgum it, it's hard to get out of there, Jerry. I mean, you know, it's my life right here."
But the race belonged to Jarrett, now a member of the NASCAR Hall of Fame. The second-generation racer said the experience of being where so many famous racers had run was nearly overwhelming.
"Before we went to kiss the bricks there in '96, I didn't want to leave Victory Lane just thinking about the people that had been there before me," said Jarrett. "Certainly in the Indy 500, but there were already a young guy obviously in Jeff (Gordon) winning the first one, then Earnhardt winning the second one, two of our sport's biggest stars. To follow them there (was huge)."
Jarrett also fondly remembers riding around the track with wife Kelly and Parrott and his wife, waving to the massive crowd after he won.
"That ride around in the convertible after that it was just simply amazing. That was just incredible," said Jarrett. "In 1996 I remember Kelly and I and Todd Parrott and his wife sitting there and taking all of this in. It gives me chills right now sitting here talking about it, but just remembering that and how special that was."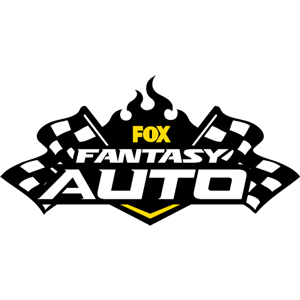 FOX Fantasy Auto
Form a Racing Team, Compete for Prizes
Play Now!