Austin Dillon avoids RCR spat
Austin Dillon did his best to avoid the feud between his brother Ty and Richard Childress Racing's veteran driver Kevin Harvick last weekend at Martinsville Speedway.
After Ty Dillon and Harvick tangled in the truck race and then exchanged sheet metal and words following the altercation, there were discussions on whether to keep Harvick in the No. 29 RCR Chevy last Sunday.
The obvious choice to replace him? Austin Dillon. However, the 23-year-old grandson of Richard Childress expressed his wish not to be involved in the dispute.
"I'll do anything my grandfather asks," Dillon said. "I'm on his side no matter what he asks me to do, but that's when I called him and told him, 'I love you. If you want me to do this, it's fine, but I don't think it's the right decision.'
"I felt like moving forward, we needed to finish out Harvick's year — it was his last year with RCR. I felt like he needed to finish those last three races. If I did it, if I'd get in it without any practice, the seat doesn't fit me, it would be a waste, in my mind."
Certainly, cooler heads prevailed between the RCR contingent and Harvick, who after 13 years in the Cup series will leave the team for Stewart Haas Racing at the end of the season. The driver apologized to the team — and on TV on Sunday.
He then went out and finished sixth in the Goody's 500 at Martinsville. He remains fourth in the point standings.
"I just felt to be the bigger man, that's what my grandfather needed to do," Austin Dillon said. "I felt like he didn't let pride get in front of him. He's a tough guy who doesn't like to give in to anybody. For him to do that showed me he was a bigger man than what went on that day. Because he could have done something, but that would have been bad."
Austin Dillon cleared the air with Harvick before competition began on Friday. Dillon said Harvick apologized and admitted he was out of line saying the reason for his departure from RCR was "because you've got those kids coming up and they've got no respect for what they do in this sport and they've had everything fed to them with a spoon."
However, Harvick, who qualified 19th, declined comment on the subject following time trials.
Still, it's not surprising that Austin Dillon would want to remain neutral. He still has a Nationwide Series title to defend. Currently, Dillon has an eight-point lead over Sam Hornish.
On the Cup side, Austin subbed for the ailing Tony Stewart at Stewart-Haas Racing, which Harvick will soon call home. With Dillon moving up to the Cup series full-time in 2014, it's better for him to start with a clean slate.
And considering that Dillon will have Harvick's crew chief Gil Martin and team to back him up for his rookie season, there was no reason for him to upset the No. 29 squad's effort in the Chase with four races remaining.
"I feel like I know those guys so good that it wouldn't have bothered them at that point in time because they're frustrated too because they give a lot of effort to that car," Austin said. "If he was able to say those comments, he probably knew at that point in time that he might be taken out. So, they're good with whatever decision my grandfather would have made. They're really loyal to him and that's why he's loyal to our guys."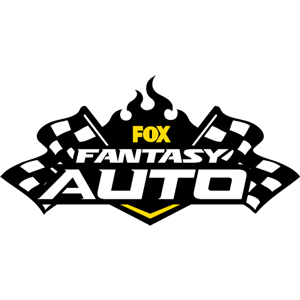 FOX Fantasy Auto Form a Racing Team, Compete for Prizes

Play Now!