All-Star 101: Breaking down the 2014 Sprint All-Star Race
It's on, people.
The NASCAR Sprint All-Star Race, always one of the most anticipated events on the schedule, takes place Saturday night at Charlotte Motor Speedway, with live television coverage on FOX Sports 1, starting with qualifying at 7 p.m. ET.
With a $1 million payday to the winner, no points at stake, and families and friends in the grandstands, this is one of the most intense nights on the NASCAR Sprint Cup Series schedule. There's a reason drivers use phrases like "checkers or wreckers" and "bring me back the trophy or bring me back the steering wheel" in describing this race. It's that competitive.
As is typically the case, with the all-star event, the lineup, schedule and rules all have been tweaked a little bit this year. Here's what you need to know about Saturday night's race:
WHO'S IN — Nineteen drivers have qualified for the NASCAR Sprint All-Star Race, either by winning any points race since the start of 2013, or by being either a past series champion or a past winner of this event. Those in the field already are:
Greg Biffle
Kurt Busch
Kyle Busch
Dale Earnhardt Jr.
Carl Edwards
Jeff Gordon
Denny Hamlin
Kevin Harvick
Jimmie Johnson
Kasey Kahne
Brad Keselowski
Matt Kenseth
Joey Logano
Jamie McMurray
Ryan Newman
David Ragan
Tony Stewart
Martin Truex Jr.
Brian Vickers
WHO'S STILL TO COME — Three more drivers will be added to the NASCAR Sprint All-Star Race final field. They are the winner and runner-up in Friday night's Sprint Showdown last-chance qualifying race, and the winner of the Sprint Fan Vote.
There are three ways fans can participate in the Sprint Fan Vote:
1. Download the NASCAR Mobile application. NASCAR Mobile app votes will count as double towards a driver's total.
2. Go to NASCAR.com/SprintFanVote.
3. Vote at the Sprint Experience in the midway at Charlotte Motor Speedway.
QUALIFYING — With the Sprint Showdown moved to Friday, qualifying will be Saturday at 7 p.m. ET, with television coverage on FOX Sports 1. Each team will make one three-lap qualifying run, with a mandatory four-tire pit stop. There will be no pit road speed limit.
RACE FORMAT — The NASCAR Sprint All-Star Race will consist of five segments: Four 20-lap segments, with the final segment being 10 laps.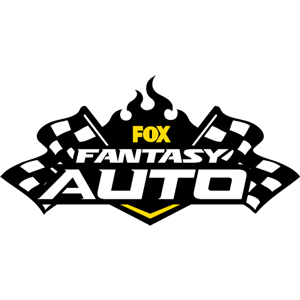 FOX Fantasy Auto Form a Racing Team, Compete for Prizes

Play Now!