Allmendinger ready for ride of his life
AJ Allmendinger talks about his new gig driving the No. 22 Shell Dodge for Penske Racing with the enthusiasm, excitement and awe of someone who just landed his first grown-up job.
It probably feels that way to him after five mostly trying seasons in the NASCAR Sprint Cup Series driving for either start-up or struggling teams. This is certainly Allmendinger's first legitimate shot at proving himself ready to run with the big boys.
"One of the biggest things that I've wanted in a race team is stability,'' said Allmendinger, who was selected by Penske Wednesday to replace 2004 Cup champion Kurt Busch.
"Just going through this process and the things that we've had to go through to get to this point — the things that I've been up against basically my whole five years in the Sprint Cup Series — leads me to this point; to find an organization that has stability.
"Walking through the shop, just the way everything is laid out and presented is absolutely amazing and something I'd never seen before.''
In a teleconference with the national media Wednesday evening – not even 24 hours after the deal between them was completed – Allmendinger spoke of the great respect he has for the legendary car owner and joked about the size of Penske's massive race shop.
"I just came to the shop for the first time and, first things first, is not to get lost in the shop. … I'm going to need a map to figure out even where to pull into the place.''
Compared to Allmendinger's rocky tenure at Red Bull Racing and Richard Petty Motorsports (RPM), if finding the front gate is the biggest challenge he faces at Penske, the 30-year-old California native will be OK.
People forget he was a champion throughout his early days in open-wheel, a bona fide Indycar star who won a series-best five races in the 2005 CART season. But Allmendinger has had an uphill battle since moving to stock cars.
He spent his 2007 rookie Cup season just trying to qualify for races with a new Red Bull Racing team also making its initial foray into stock cars. The next season was even more chaotic for Allmendinger, who parted ways with Red Bull after midseason and drove sparingly for two other teams to finish the year out.
His move to RPM in 2009 looked like a step in the right direction, but off-track issues with ownership and financial concerns plagued the team. Last week, the team announced Allmendinger's sponsor, Best Buy, would not be back with RPM in 2012, creating a new level of uncertainty.
Allmendinger's progress on the track has come in spite of the situations he was in.
In his first race with RPM, Allmendinger scored a career-best, third-place finish in the 2009 Daytona 500. And although he didn't have another top-five showing that year, he did qualify for every race for the first time.
He notched his first career pole in 2010 at Phoenix and improved his position in the final championship standings to 19th from 24th place the year before.
For the 2011 season, he improved to 15th in points.
"When we sat down and looked at the guys that were available and AJ – his on-track performance – if you look at it, there's nobody there that has a better progression through his career,'' said Penske Racing President Tim Cindric, who said the team also considered drivers David Ragan, David Reutimann and Brian Vickers.
"When you look at the slope of the curve there with his statistics, certainly no one has that kind of slope, if you want to call it that.''
For Allmendinger, the opportunity to have a stable situation with championship-caliber equipment is both a luxury and a motivation.
"To get this opportunity is – I know where I'm at and the level of my career – it's do or die,'' Allmendinger said. "And to have Mr. Penske, just his accolades and who he is as a person to want me to drive his race cars just gives me more confidence than I've ever had.
"For me, there's a lot of confidence, but I know the pressure is there and I'm ready to take it on.
"This is going to be my best chance I've ever had in the Sprint Cup Series to go out there and perform, and I'm ready to do that.''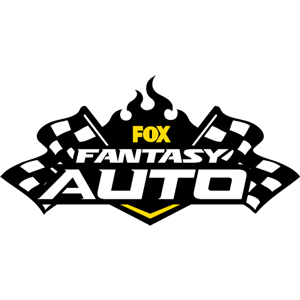 FOX Fantasy Auto Form a Racing Team, Compete for Prizes

Play Now!