After Papis, Stewart fill-in a puzzler
Greg Zipadelli did his best to be upbeat on Friday.
It was clear that the absence of Tony Stewart, who will be sidelined indefinitely as he recovers from a broken leg, has created a void at Stewart-Haas Racing not only because the driver's name is on the door but because of the challenge of filling the No. 14 Chevy.
And those are some large driving shoes to fill for Zipadelli, who is not only SHR's director of competition but Stewart's former crew chief, and his friend.
Currently, Stewart is 11th in the point standings. While any hope of a driver's title ended with Stewart's wreck on Monday night at Southern Iowa Speedway, the company still has the owner's championship to consider.
The selection of Max Papis for this weekend's race at Watkins Glen was an easier choice. Papis tested the car for the organization at Road Atlanta last week and therefore was familiar with the team.
However, finding a candidate to substitute for the following 15 weeks — particularly next weekend at Michigan since the Nationwide Series is racing at Mid-Ohio — will be a greater task.
"We would love to put somebody in the car until Tony comes back," Zipadelli said. "The problem we are faced with next week is, if you look at the schedules and you lay out the Nationwide schedule at Mid-Ohio and us in Michigan they don't match up very well.
"Somebody would do two half … jobs or we can try and find somebody that is out of the norm and put them in the car and try to go to Michigan and do the best we can. Then hopefully maybe Bristol we could pick up with one person that may be able to do the rest of it and obviously it would be a Nationwide driver."
Zipadelli seemed encouraged that "there are a couple of really good people that we have talked to" about the ride.
SHR might be forced to look at a driver for Michigan from the truck series such as Ty Dillon, who has a solid relationship with Bass Pro Shop owner Johnny Morris through his grandfather Richard Childress. But there are other issues to consider, such as experience at the Cup level and whether the driver has an association with the manufacturer, Chevrolet. That might also exclude Matt Crafton, who, although he is a buddy of Kevin Harvick (SHR's third driver for 2014) has never made a Cup start and happens to drive a Toyota.
By the time Bristol rolls around on Aug. 23, SHR should have the whole Nationwide Series garage at its disposal. Two popular names bantered this week have been Regan Smith and Kyle Larson. Both drivers currently run with NNS teams that have relationships with Hendrick Motorsports as does SHR.
On Friday, Zipadelli expressed his admiration for Larson, 21, but suggested SHR's choice would be someone more seasoned.
"Kyle Larson is obviously an awesome race-car driver," Zipadelli said. "I think we are only seeing the beginnings of what he has to offer to the sport. I think he is at a really crucial spot in his career of learning everything he can and not getting 'fed to the wolves' too soon, would you say.
"I think I would prefer from this point on to put one person in that we felt was capable of doing a good solid job and trying to build some chemistry with the crew and the crew chief. There are a lot of those little details that make up for a good day on Sunday. Pit stops and how the driver gets in and out of the box, on and off pit road, all those things you take into account, so the longer you get to work with someone the better you get to know them. I feel like the better chance we have of having some consistent results."
That leaves Smith, who turns 30 next month, who competed at the Sprint Cup level for 4 1/2 seasons, and who has a win at Darlington Raceway.
After a hasty departure from Furniture Row Racing last year to make room for Kurt Busch, Smith said it's "a situation where I think any driver would relish that opportunity."
"It's just unfortunate under the circumstances," Smith added. "I don't think any of us — and, unfortunately, I had experience with this last year — none of us ever wish to get an opportunity because our competitors have an issue or get injured.
"First and foremost, we're thinking about Tony and him getting better as soon as he can and his safety and health. But, outside of that, it's going to be a great opportunity for somebody to hop into a fast race car and get a chance to showcase themselves. I certainly would be open to the possibilities of that."
Smith acknowledged there had been initial contact via text with SHR. And Zipadelli was mindful of the responsibility any NNS driver who is in a championship hunt might have. But that didn't seem to bother Smith's current boss, Dale Earnhardt Jr.
On Friday, Junior said he would "be the first to put Regan's name in the hat for that kind of opportunity."
"I understand that we are racing for a championship and I think that could actually help Regan understand," Earnhardt said. "It would be a challenge, but I think it could help him in some ways and be an advantage to him maybe to have that extra track time and just be able to have some other ideas in his head about what can improve his car.
"I would be for that and it would also give him an opportunity to showcase himself and give himself possibly a chance to get some interest on the Cup side as far as ownership goes and get some guys maybe wanting to put him back in the car full time on this side of the deal. That would be good for him."
Zipadelli would like to talk to Stewart and SHR's partners for input and have a plan in place before the organization returns to business on Monday.
"We need to know what we are doing when we get home," Zipadelli said. "I will probably take all of that time to make sure we make the right decision and move forward from there."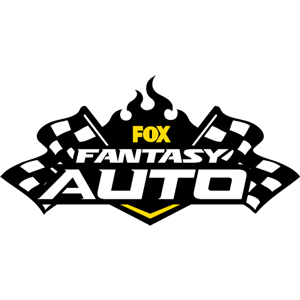 FOX Fantasy Auto Form a Racing Team, Compete for Prizes

Play Now!