Winners And Losers From Michael Waltrip Racing Penalties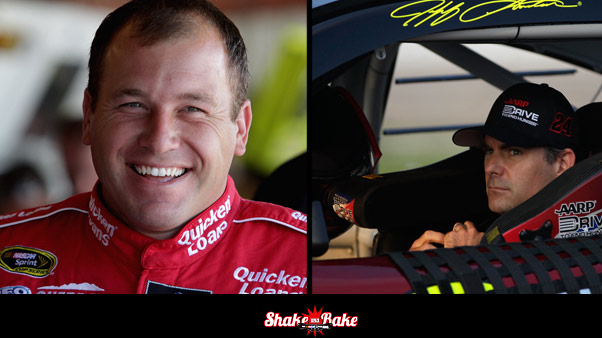 NASCAR acted decisively Monday night in response to the controversy at Richmond International Raceway, heavily penalizing Michael Waltrip Racing for trying to alter the outcome of Saturday night's Federated Auto Parts 400.
The penalties included:
Like with every decision NASCAR makes, there were clear winners and losers with this one.
WINNER: Ryan Newman – The Stewart-Haas Racing driver was leading with seven laps to go Saturday night when MWR's Clint Bowyer spun by himself, apparently deliberately. After a bad pit stop, Newman came out sixth and although he raced his way back to third place at the checkered flag, lost a tiebreaker to Truex for the final wild-card spot. But with the Truex penalty, Newman is now back in the Chase. A lame-duck driver with SHR, Newman ripped his pit crew after the race. Now he and the team have a chance to mend fences. And it's a minor financial windfall for SHR as well, with bonus money and sponsor incentives that could total several million dollars.
LOSER: Jeff Gordon – After coming back from two laps down, Gordon raced his way back into the top 10 in points until Vickers pitted. Ultimately, Gordon finished 11th in points, just one point behind Logano. Had Gordon finished 10th in points, he'd be in the Chase; instead he's out. In making the penalty ruling, NASCAR President Mike Helton said Gordon's situation was not taken into account. "We simply look at the incident and react to the incident, and whatever our reaction may create that has a ripple effect to it, as well, is what it is," said Helton when asked why Gordon wasn't reinstated into the Chase. "But our focus is around the incident and what we were going to do to react around it, not the ripple effect of the incident or the ripple effect of our reaction." Clearly, that explanation didn't sit well with Gordon or his fans.
LOSER: Martin Truex Jr. – Of the three MWR drivers, Truex was the one who didn't do anything wrong. He didn't spin out to cause a late-race caution and he didn't deliberately pit to give back positions, but he's out of the Chase. Asked about what happened on track, Truex said after the race, "I had no idea. I raced my ass off all night long. That's all I can do." Still, Truex will be running the final 10 races with no shot at a championship.
WINNER: NASCAR – The competitors, the media and fans can – and doubtless will – argue about whether NASCAR's penalties were correct. Should Gordon have been put back in the Chase? Should Bowyer have been hit harder? Clearly, there is room for passionate disagreement on those topics. But NASCAR is to be commended for stepping up swiftly and forcefully. With the very credibility of the sport at stake, within 48 hours after the checkered flag flew on Saturday night, NASCAR acted and acted aggressively.
LOSER: Toyota – Now in its seventh full-time season in the Sprint Cup Series, Toyota desperately wants to win its first NASCAR Sprint Cup championship. But with the exclusion for Truex and the addition of Newman, there are now six Chevrolet drivers in the Chase and only three Toyotas instead of five Chevys and four Toyotas. Also, as a company, Toyota is very image conscious. This fiasco will not play well with Toyota's upper management.
LOSER: MWR – Forget about the $300,000 fine. By Truex missing the Chase, the team stands to lose millions in NASCAR bonus money and sponsor incentives. It's also a huge black eye on the team, one that could have potential ramifications with sponsors in the future. And while it's tempting to say the Bowyer got off easy, he, too, suffered a blow to his public credibility by appearing to spin out intentionally. And this could easily become a distraction that dogs Bowyer throughout the Chase.
WINNER: Joey Logano – Had none of this happened, Logano still would have made the Chase as a wild card. Instead, he goes in as the No. 6 seed and because he's in the top 10, gets three bonus points for his victory earlier this year at Michigan. And those three points could make a difference as to where Logano ultimately ends the year in the standings.