Wallenda Family Performs Sky Walk At Charlotte Motor Speedway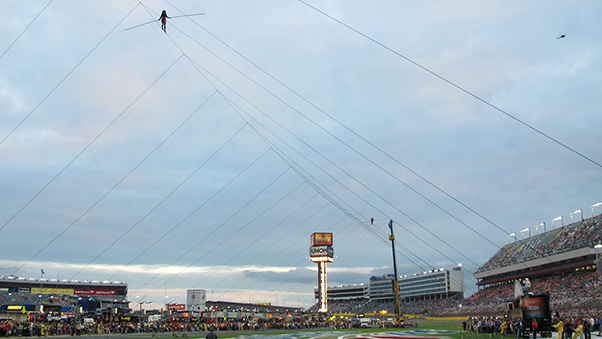 High wire artists Nik and Lijana Wallenda performed one of the most dramatic pre-race stunts in Charlotte Motor Speedway history before Saturday night's Bank of America 500.
The brother-sister duo attempted a duel sky walk high above the frontstretch grass with no wires, no support cables, and no safety net below. Starting from opposite sides of the tight rope, the pair met in the middle, with Nik stepping over his sister before they continued on.
Prior to the start of the race, the stunt had fans, media members, track officials, and drivers looking on with astonishment, anticipation and fear.