Uncle Chad's Neighborhood: Baby Keeps J.J. Home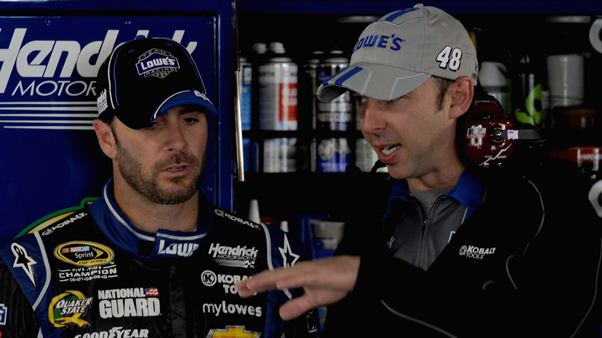 Chad Knaus is one of the hardest-driving, most demanding crew chiefs in all of NASCAR.
Knaus' driver, Jimmie Johnson, is mired in a bad slump, having finished 40th, 36th and 28th in the last three races. And with the Chase for the Sprint Cup right around the corner, you'd think Knaus would be pushing hard for a good run this weekend at Richmond International Raceway.
Turns out, though, that Knaus has a heart.
He told Johnson to take Friday off, so he could spend it with wife Chandra and their new baby girl, Lydia Norriss Johnson, who was born at 2:02 a.m. on Friday.
"I was getting text messages all night last night," Knaus said Friday morning at RIR. "Jimmie sent me a text, and we bantered back and forth a bit. It was quite exciting."
Knaus said he talked Johnson out of coming to the track on Friday.
"He really wanted to be here, but after talking it over with him last night, and really trying to put some sense to it, it made a lot more sense for him to take the day off," Knaus said. "Get some rest. Spend some time with Chani. That way when he showed up here tomorrow night, he was actually fresh and ready to go instead of sleep deprived and wanting to be with his kid."
Of course, Knaus being Knaus, he was ready for this exact situation.
When the No. 48 Hendrick Motorsports team tested at RIR, they brought Regan Smith, who is subbing for Johnson today.
"It is just the thing, man," said Knaus. "Life happens, so we are prepared for everything. We tried to be as prepared as we could for all of it."
And Uncle Chad is happy for the Johnson family.
"As far as Jimmie and Chani go and the baby – everything is fine there," Knaus said. "They had her early, early this morning. Healthy; all her fingers, all her toes; all that stuff looks good. Chani is doing great. They are recovering and hopefully be home tomorrow."