Two IndyCar Races At The Brickyard, Two Completely Opposite Finishes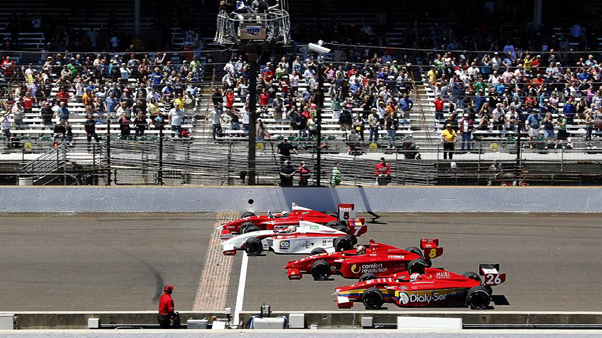 It was a tale of two finishes.
On Friday, the Indy Lights Freedom 100 provided us with one of the most amazing race finishes you'll ever see … a four-wide, last-lap fight for the checkered flag.
Peter Dempsey nipped Gabby Chaves by a mere .0026 seconds – the closest finish in IMS history. If you haven't see it yet, check it out now.
Contrast that with today's finish at the Indianapolis 500.
Don't get us wrong – the race itself definitely had exciting moments. But with Tony Kanaan coasting to victory under yellow (after Dario Franchitti crashed in the back of the field), this finish was the polar opposite of what we saw just two days ago on the same track.
However – after finally capturing his first Indianapolis 500 in 12 attempts – we bet Kanaan thinks the finish was just fine.