Top Talladega Moments: Edwards Goes Flying, Johnson Edges Bowyer
It's time – once gain – for some more top moments from Talladega.
April 2009: Carl Edwards leads rookie Brad Keselowski on the final lap as the two race to the checkered flag. Keselowski dives under Edwards, and as he does, Edwards attempts to block him. The contact sends Edwards' car into the air and onto first the hood of Ryan Newman's car and then into the catchfence. It was the first victory for Keselowski and journeyman owner James Finch.
At least Cousin Carl kept his fire suit on: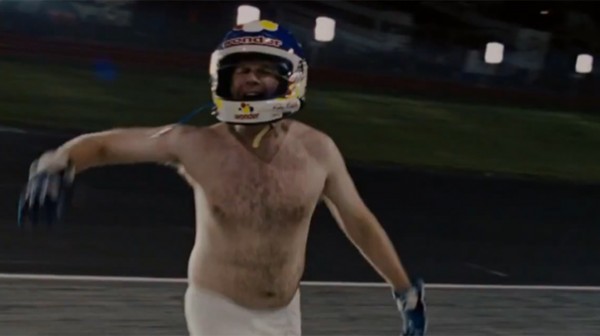 April 2011: In the closest finish in NASCAR history, Jimmie Johnson defeats Clint Bowyer by 0.002 seconds. All told, eight cars finish within 0.200 seconds of each other, in the high-water mark for tandem drafting.