The Myth Of The Road-Course Ringer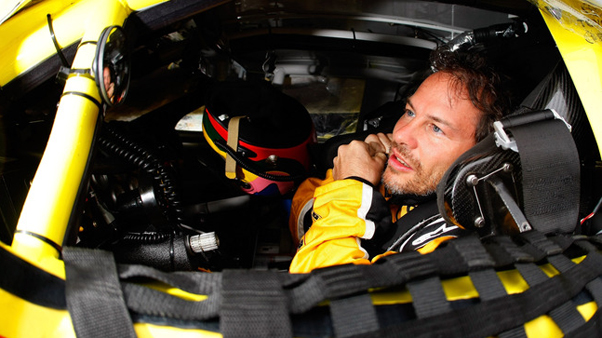 The list of drivers and their accomplishments is impressive:
Among them, the drivers named below have won races in Champ Cars, the American Le Mans Series, the Grand-Am Road Racing Series, IMSA, USAC, off-road, you name it. They'€™ve captured the Rolex 24 and class victories at Le Mans; several have won multiple series championships and at least two have competed in Formula 1.
But can you guess what the following drivers have in common?
– Jan Magnussen
– Christian Fittipaldi
– Hideo Fukuyama
– Boris Said
– Scott Pruett
– Klaus Graf
– Ron Fellows
– P.J. Jones
– Marc Goossens
– Patrick Carpentier
– Max Papis
– Andy Pilgrim
– Tomy Drissi
Give up?
Here you go: In the last decade, each of these drivers has competed in the Toyota/Save Mart 350 at Sonoma Raceway, brought in to try and beat Tony Stewart, Jeff Gordon, Kyle and Kurt Busch and Kevin Harvick, among others.
Here'€™s the deal: A generation ago, there were only a handful of NASCAR Sprint Cup regulars who were any good at road racing. They liked oval racing and were proficient at it. Most were mediocre to downright poor on road courses. Turning right as well as left, shifting 25 times a lap and passing under braking? Those were things those crazy sports car guys were good at. So for the Sonoma road big teams would add an extra car and little teams would replace their regular driver with a road-course specialist.
Hence the term, road-course ringer.
There'€™s only one problem: It usually didn'€™t end well.
Since 2000, only one driver brought to Sonoma as a road-course ringer scored a top-five finish: That was Scott Pruett, driving the No. 39 Dodge for Chip Ganassi in 2004. In that same race, Boris Said finished sixth driving for the now-defunct MB2 Motorsports team.
So why haven'€™t the drivers who starred on road courses around the world done better in Northern California's wine country?
Part of it is that doing anything as a one-off against teams that race together every single week is an uphill battle. Part of it, frankly, is that the Sprint Cup regulars don'€™t cut the road-course ringers any slack at all, because they know they won'€™t have to race with them the following week. And a huge part of it is that the Cup drivers as a whole have improved tremendously over the last decade or so.
But that doesn'€™t mean the notion of road-course ringers is dead.
In fact, driving the No. 51 Phoenix Racing Chevrolet this weekend will be none other than 1997 Formula 1 champ and past Indianapolis 500 winner Jacques Villeneuve.
Early prediction?
Villeneuve will be very fast in practice and qualifying.
Villeneuve won'€™t win on Sunday.
But he will be fun to watch.