Thanks for the memories: TNT says goodbye to NASCAR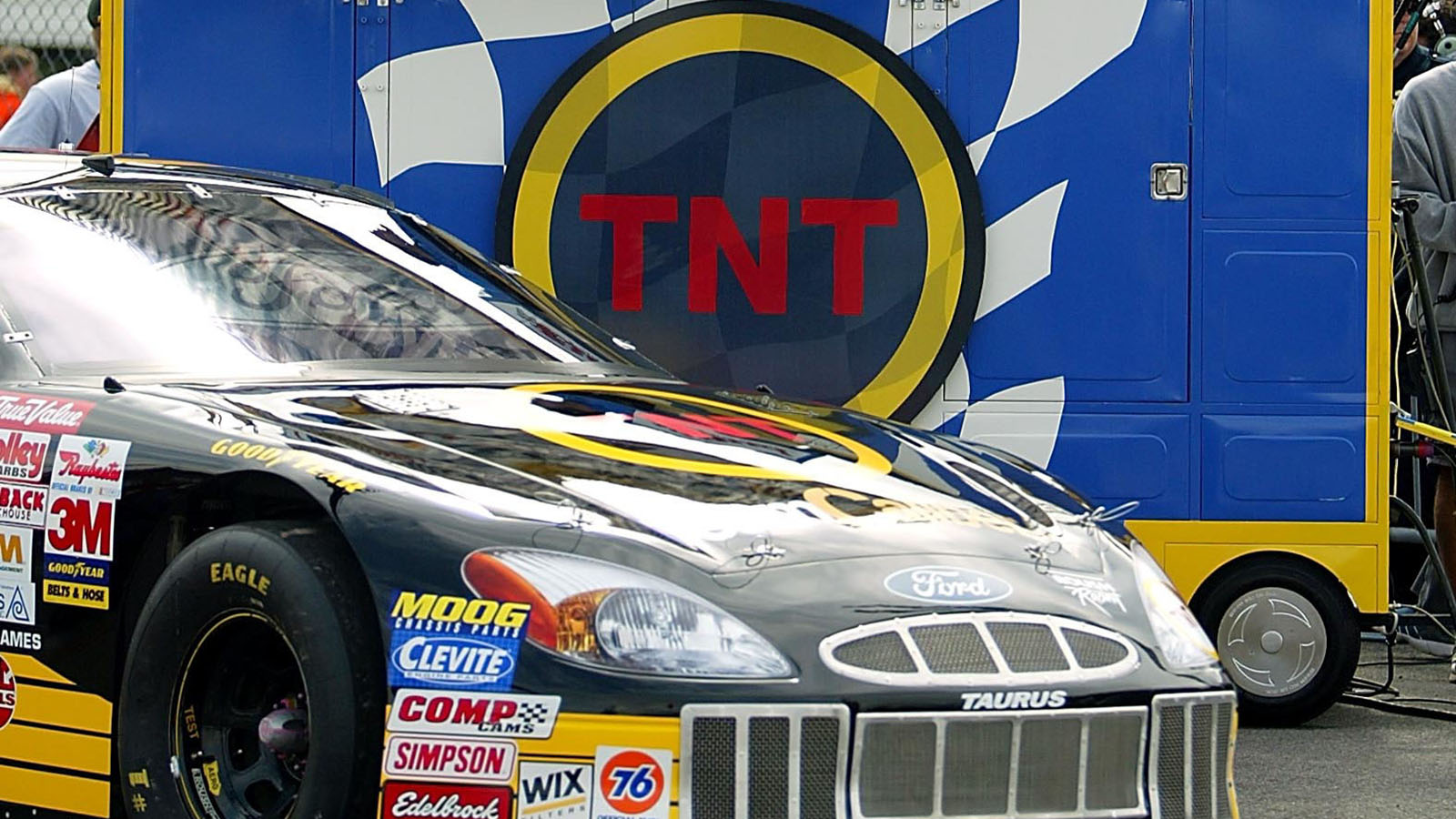 Sunday's Camping World RV Sales 301 from New Hampshire Motor Speedway marks the final NASCAR race broadcast for Turner Sports.
Without question, it will be an emotional weekend for the broadcasters, the TV crew and even for some of the teams and fans, as Turner ends a relationship with NASCAR that has lasted more than 30 years.
When Turner broadcast its first race in what then was known as the NASCAR Winston Cup Series in 1983, Brad Keselowski wasn't even born yet. Neither were Joey Logano, Kyle Busch or defending New Hampshire race winner Brian Vickers, among others.
In the early years from 1983 – 2001, Ken Squier, Buddy Baker and Dick Berggren served as the broadcast team for most of the races TBS carried from places like Richmond, Atlanta, Rockingham, Riverside, Charlotte and Pocono.
As part of the new, unified TV deal put in place for the 2001 season, TNT's first race was in July 2001 at New Hampshire, with Allen Bestwick, Benny Parsons and Wally Dallenbach in the broadcast booth.
TBS' most famous moment probably was a race at Twin Ring Motegi in Motegi, Japan, following the conclusion of the 1998 NASCAR Sprint Cup Series regular season. That 300-mile exhibition event marked the first time Dale Earnhardt and Dale Earnhardt Jr. competed against each other on track, with Junior finishing sixth, two positions ahead of his father.
Prior to Sunday's race, which starts at 1 p.m. ET, TNT will highlight some of Turner's top moments from 32 years of NASCAR coverage with a special thematic feature during Countdown to Green served by Sonic. Adam Alexander will call the race and host the studio show alongside analysts Kyle Petty, Wally Dallenbach and Larry McReynolds. Ralph Sheheen, Marty Snider, Matt Yocum and Chris Neville will report from pit road.
So thanks to Turner and the men and women who have worked so hard over the last 32 years to bring NASCAR racing to fans everywhere. It's been a great ride and you will be missed.
"There is no question that the folks at Turner have been fantastic partners for the past 32 years, and we can't thank them enough for everything they've done to grow the sport during that time frame," said Brian France, NASCAR chairman and chief executive officer. "Their dedication to producing first-class, innovative NASCAR broadcasts has never wavered, and this weekend's race from New Hampshire should bring an exciting yet bittersweet conclusion to TNT's NASCAR Summer Series."