Texts From Last Race: What went down after Michigan International Speedway?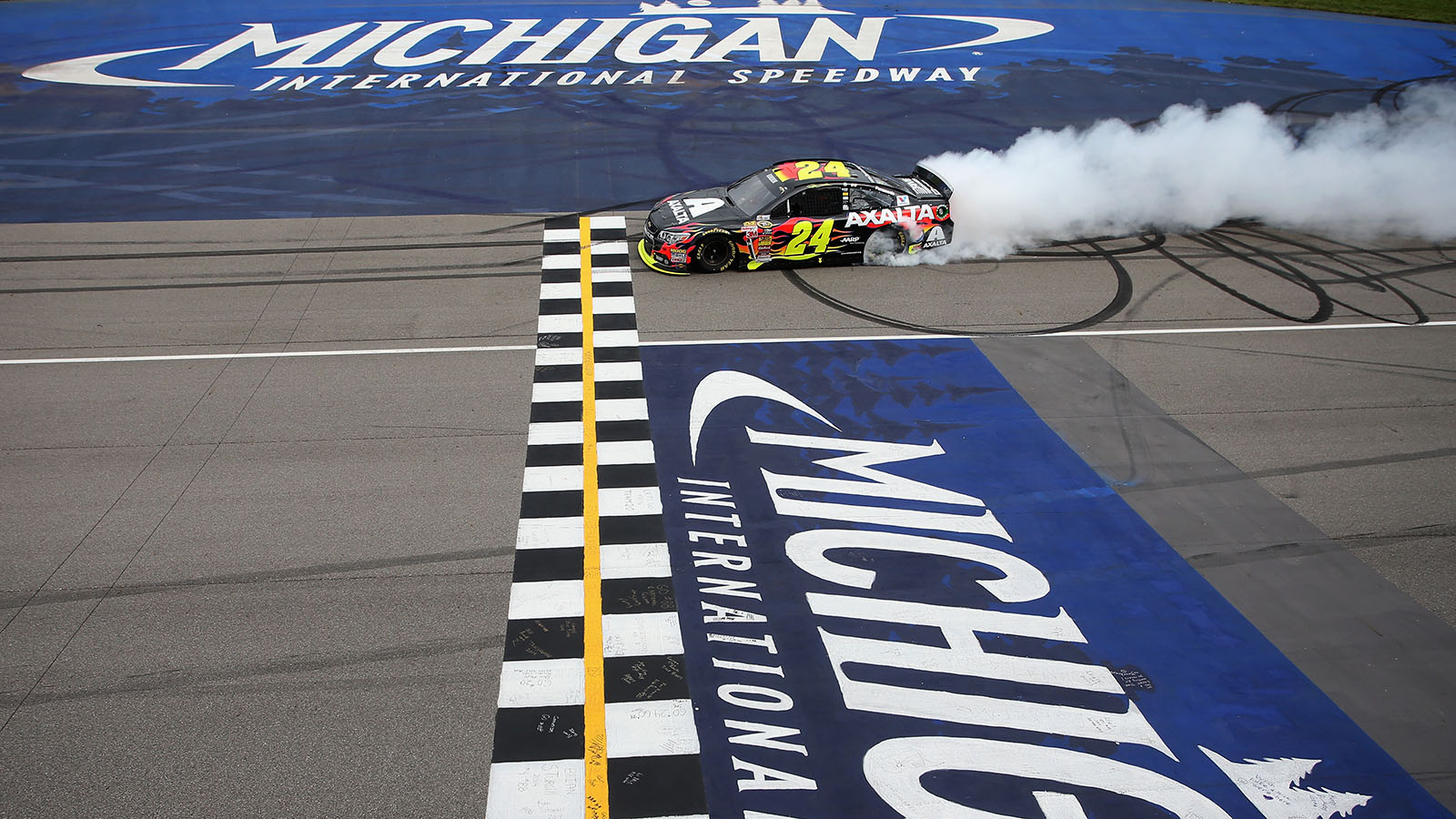 Jeff Gordon restarted his way to a checkered flag at Michigan International Speedway. But what happened after?
Thanks to our always entertaining friend Nascarcasm, Shake and Bake has uncovered a private (and extremely fake) post-race group text message between some of your favorite drivers.
Clint Bowyer is NOT getting out of his race car, Chase Elliott has a different Hendrick driver in his crosshairs and Jimmie Johnson just wants to wring Ryan Newman's neck … wait, that's not going to work.