Texts From Last Race: 'If you got time to text, you got time to flex'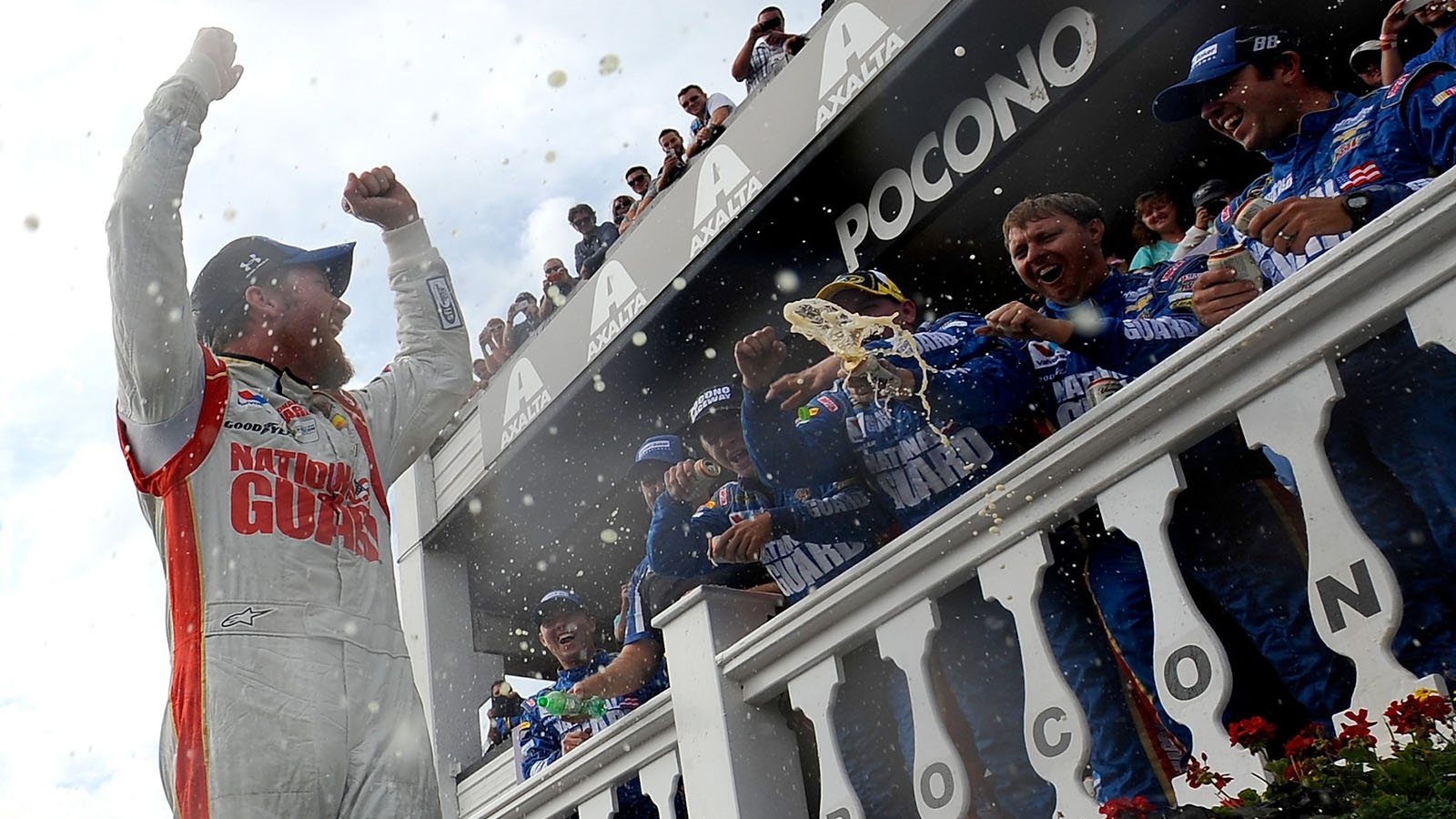 Dale Earnhardt Jr. broke out the broom at Pocono Raceway. But what happened after?
Thanks to our always entertaining friend Nascarcasm, Shake and Bake has uncovered a private (and extremely fake) post-race group text message between some of your favorite drivers.
Dale Earnhardt Jr.'s looking for something with thick bristles, Denny Hamlin and suspended crew chief Darian Grubb are working on a secret code, and Mark Martin is putting Ricky Stenhouse Jr. through the ringer.