Sights and Sounds From Watkins Glen
Editor's Note: Scroll down for updates…
11:45a ET — Good afternoon and welcome to Watkins Glen International! The weather is beautiful and we're set for a great day of racing.
11:50a ET — Before we get going, we want to send our positive thoughts to Tony Stewart. Get well soon Smoke, we miss you at the track!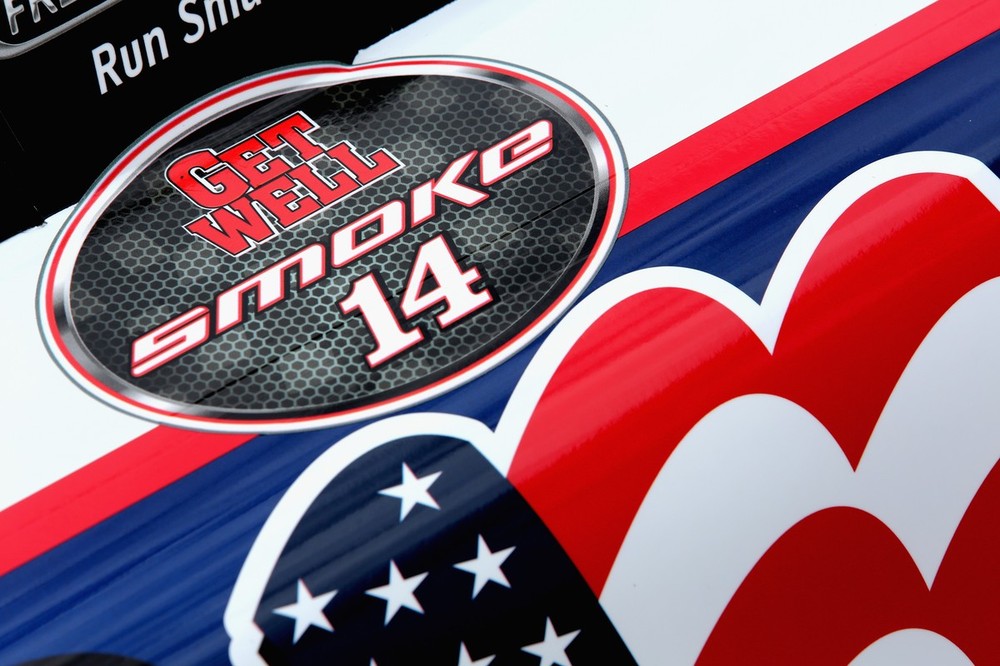 12:05p ET — And a quick check-in on Twitter to see how the drivers are feeling ahead of the Cheez-It 355.
Beautiful day @WGI ready for a great day with the @NASCAR47 Scott Products Camry. Feeling good. Ready to get some today. #UpsetSunday

— AJ Allmendinger (@AJDinger) August 11, 2013
Woke up to a cool 60 degree day. Definitely fitting to have some camo on today. As the duck boys would say… let's "Cut Em"

— Clint Bowyer (@ClintBowyer) August 11, 2013
To all the @StewartHaasRcng and @tonystewart FANS Thanks . U r showing what the sport is all about passion speed and people!!!!

— Max Papis (@maxpapis) August 10, 2013
12:25p ET — Each week, we take a look at who's hot and who's not heading heading into the race. Remember to update your FOXSports.com Fantasy Picks before the green flag.
Who's Hot
• Martin Truex Jr. – top 10 finishes in the last two races at Watkins Glen; won the most recent road course race at Sonoma.
Who's Not
• Matt Kenseth – only one finish in the top 10 in the last eight races at Watkins Glen. No top fives at the Glen in 13 races. Only two tracks that he has not scored a top five finish are Sonoma and Watkins Glen.
12:40p ET — Despite recent struggles at The Glen, will this be the year Earnhardt Jr. finally scores a road course win?
12:50p ET — Ambrose is the clear favorite entering today's race. He has won the last two races here at The Glen and will start from pole.
In case you missed it, Ambrose broke the track record during qualifying with a speed of 128.241 mph.
1:00p ET — Here's to hoping we see THIS kind of finish again. Unbelievable battle between Ambrose and Keselowski.
1:05p ET — Drivers are getting ready to climb in their machines… we're just moments away from firing up the engines!
1:08p ET — Any Duck Dynasty fans out there?
1:12p ET — Engines are fired! Today's race is scheduled for 90 laps (220.5 miles).
1:26p ET — Green flag! Be sure to follow Live updates plus timing and scoring by clicking HERE.
Here's #dalejr's car rolling through #nascar tech pic.twitter.com/tnKjrhv2Me

— Lee Spencer (@CandiceSpencer) August 11, 2013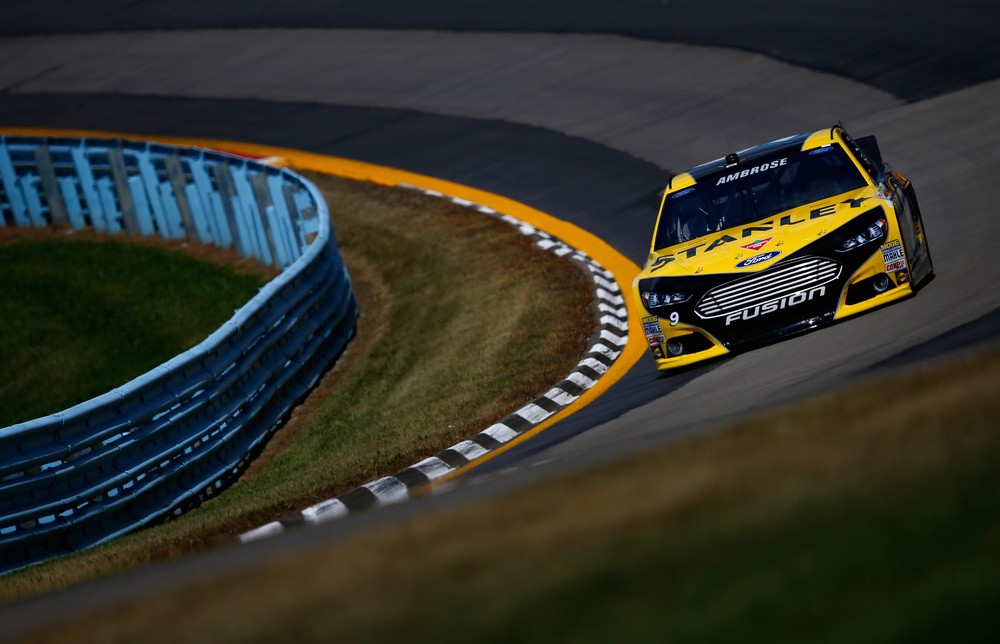 .@CaseyMears13, @KevinHarvick & #DaleJr talk strategy with their teams. #turnright pic.twitter.com/wUK3uxAcdK

— Sunoco Racing (@SunocoRacing) August 11, 2013
.@kaseykahne checking out his #Farmers5 car before we get started here at @WGI #PlanToPerform pic.twitter.com/JhaJNBVl4Y

— Farmers Racing (@FarmersRacing) August 11, 2013
.@JimmieJohnson climbs in the #lowes48. Almost time! #NASCAR pic.twitter.com/Y3OXTcLYOx

— Team Lowe's Racing (@LowesRacing) August 11, 2013
Looks like @AJDinger & CC Brian Burns are in good spirits, feeling good about the #47 #SCOTTProducts hotrod today! pic.twitter.com/FNRBrhKbUB

— JTG Daugherty Racing (@NASCAR47) August 11, 2013
Check it out, we're hanging with the @DuckDynastyAE crew & @ClintBowyer on pit road! pic.twitter.com/984QefOiw2

— MWR Girls (@MWRgirls) August 11, 2013