Sights and Sounds From Indianapolis
Noon ET — Good afternoon from Indianapolis Motor Speedway! We're at one of the most iconic tracks in the world, the weather is beautiful and we are just one hour from kicking off the Crown Royal presents the Samuel Deeds 400 at the Brickyard. Does it get any better?
12:10p ET — Before we get going, we want to send our thoughts and prayers to the Earnhardt family. Randy Earnhardt, brother of Dale Earnhardt and Uncle of Dale Earnhardt Jr., lost his battle with cancer this morning.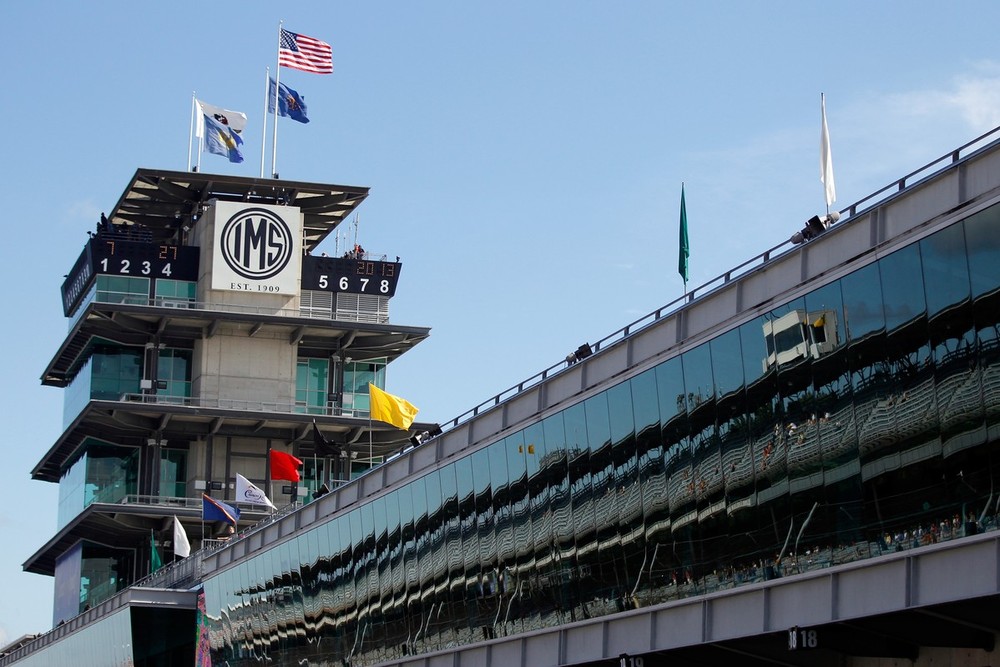 12:15p ET — Dale Earnhardt Jr. will be racing with a heavy heart today as he looks for his first win at the famed Brickyard. Do you think 88 can get it done?
Prayers for our family as we have lost our Uncle Randy after a year long battle with cancer. #cancersucks #earnhardtstrong

— Kelley Earnhardt (@EarnhardtKelley) July 28, 2013
12:25p ET — Two of Earnhardt Jr.'s teammates have dominated at Indianapolis and certainly make our "who's hot" list. Who will join them and who falls onto our "who's not" list? Check it out: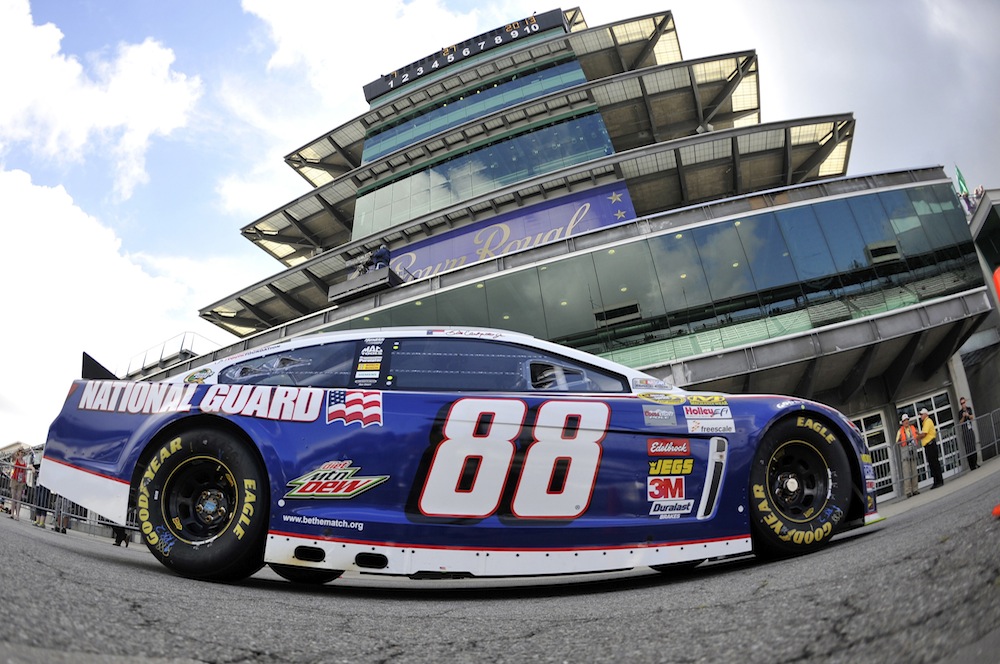 Who's Hot
• Jimmie Johnson – four Brickyard 400 wins. Johnson has led 1,020 laps this season, the most he has led this early in a season.
• Jeff Gordon – also has four wins at Indianapolis. Finished top 10 in 10 of the last 12 races at Indy. Finished top 10 in 15 of all the 19 IMS races.
• Kyle Busch – six top 10 finishes in eight Brickyard 400s with a best of second last year.
• Jamie McMurray – finished top five including a win in two of the last three Brickyard.
• Kevin Harvick – only one finish worse than 13th in the last seven races at Indy.
Who's Not
• Marcos Ambrose – has not finished better than 20th in five races.
• Kurt Busch – only one top 10 the last eight races at Indy (10th in 2010).
• Joey Logano – only one top 10 in four races at Indy, finished 25th or worse in the last two.
• Ryan Newman – finished seventh last year, his only top 10 in the last 10 Indy races.
• Denny Hamlin – only one top 10 in the last four races at Indy.
12:40p ET — Here is the trophy everyone is racing for today.
And EVERY driver wants to kiss THESE bricks.
Good morning, race fans! Here's the trophy @keselowski and the #2crew are racing for today #Cheers2KissingBricks pic.twitter.com/NLuLAAnj4f

— Miller Lite (@MillerLite) July 28, 2013
12:48p ET — If you plan on winning today, you better have a solid strategy on pit road. We caught up with four-time winning crew chief Chad Knaus to chat about the Brickyard 400.
Pucker up! Who do you think will be kissing these famous bricks @IMS today?! #NASCAR -JR pic.twitter.com/hKWKs67lMK

— Miss Sprint Cup (@MissSprintCup) July 28, 2013
12:55p ET — You can't ever have too many Pagoda shots. Great photo!
1:05p ET — Race info…
You guys didn't really think we'd go all weekend without an @IMS Pagoda picture, did you? 😉 #ScottProducts #NASCAR pic.twitter.com/5RnLvmY41X

— JTG Daugherty Racing (@NASCAR47) July 28, 2013
1:07p ET — Beautiful rendition of the National Anthem sang by Cassadee Pope accompanied by a B-25 Bomber flyover. Let's do this!
Today's race is 160 laps, 400 miles, pit road speed: 55 mph, fuel window: 35 laps #NASCAR #Brickyard

— NASCAR Stats (@NASCARStats) July 28, 2013
1:11p ET — "Danica and gentlemen, start your engines!"
. @CassadeePope sings the National Anthem. #SuperWeekend pic.twitter.com/2auEggqoSN

— Indy Motor Speedway (@IMS) July 28, 2013
Anthem is done. Flyover is complete. Green flag is next! https://t.co/mrIMIeHZqJ

— Sunoco Racing (@SunocoRacing) July 28, 2013
Mari Hulman-George gives the command! #superweekend https://t.co/ljOhZ2Wryw

— Indy Motor Speedway (@IMS) July 28, 2013