Sebastian Vettel's Monaco GP Helmet Has A Nearly Naked Pinup Girl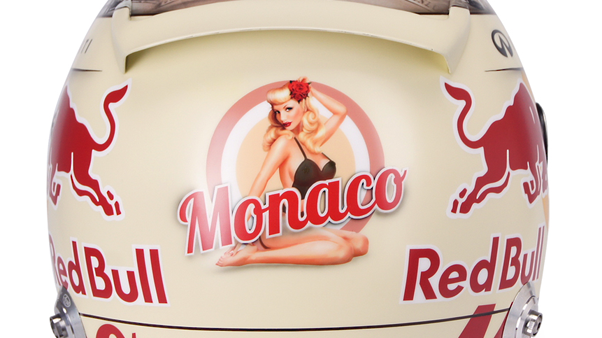 We've seen some great one-off helmets in NASCAR this season.
Clint Bowyer's Clint Eastwood helmet and Jeff Gordon's Dr. Seuss design are just a couple that come to mind.
But F1's Sebastian Vettel is upping the game for this weekend's Monaco Grand Prix.
A tribute to the glamor and history of the iconic race, his helmet contains a collection of vintage images from Sir Stirling Moss's 1961 victory … as well as a buxom blonde pinup girl.
But that's not all – when heated, the image does something that's slightly raunchy. Check it out for yourself. (WARNING – Viewer discretion is advised)
Vettel is not the only one in the F1 circuit busting out a special helmet for this weekend. But, when you take a look at some of the others, it's clear that he's won the pole in the awesome helmet race.