Seagull Vs. Stadium Super Truck … Guess How This Ends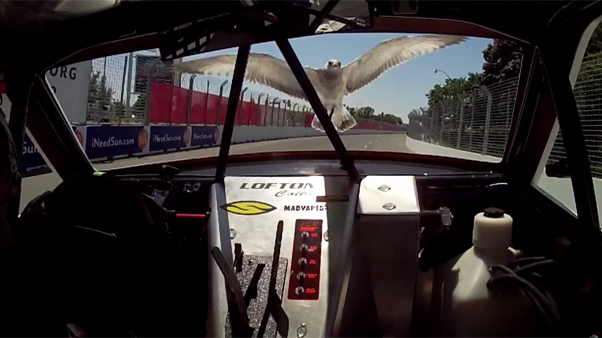 This is what you call concentration.
In a Stadium SUPER Trucks race last month, part-time NCWTS driver Justin Lofton received an unexpected visitor … through the front of his ride.
Like a true professional, Lofton brushes off the feathers and continues on. Even more impressive – Lofton would go on to win the race. Unfortunately, this seagull was no "lucky dog".
H/T Jalopnik.com