Ryan Newman, Oral-B Join Forces To Support "Hope For The Warriors"
This post is sponsored by Oral-B
Veteran's Day weekend at Phoenix International Raceway was the fourth and final stop on Oral-B's Built in the USA tour.
On Saturday, Ryan Newman was on hand as Oral-B presented "Hope For The Warriors" with a check for $100,000 to support their Above & Beyond program, which assists U.S. service members' reintegration into the workforce. The national nonprofit organization helps post-9/11 service members, their families, and families of the fallen who have sustained physical and psychological wounds in the line of duty.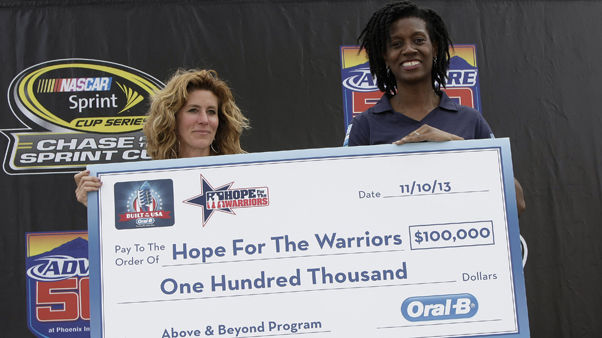 Newman spoke to the crowd at the Oral-B Built in the USA stage and joined veterans in celebrating the 238th birthday of the Marine Corps.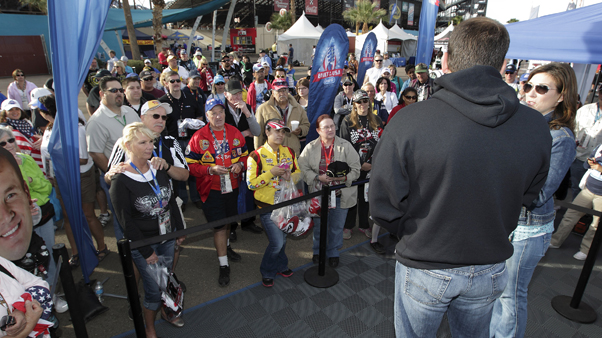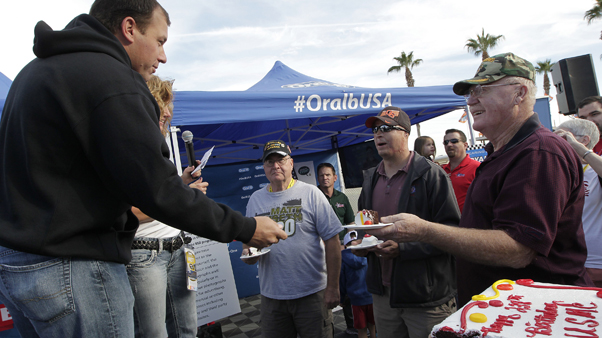 Oral-B and Newman have teamed up to celebrate American-built products and challenge all Americans to start their day by brushing with an Oral-B® Pro-Health® All-in-One manual toothbrush, which is built in Iowa City, Iowa.
When you buy an Oral-B manual brush, you're using a brand that supports veterans in the workforce.
As you celebrate Veteran's Day, Oral-B asks you to show your support for American Veterans. Take the pledge to Start Your Day with the USA by using an Oral-B Pro-Health All-in-One manual toothbrush. To take part, log on to OralbUSA.com and take the pledge!
Follow #OralbUSA on Twitter and "like" Oral-B on Facebook