Is Rocket Man Going To Re-Arrange Rowdy's Face?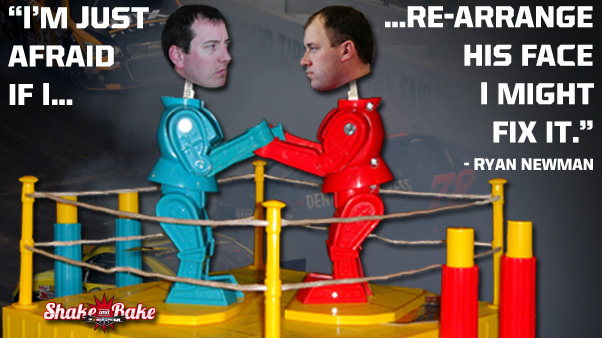 The war of words continues between Ryan Newman and Kyle Busch.
After being called an "ogre" and the "biggest stupid idiot" by Busch, Newman responded on SiriusXM NASCAR Radio.
"I'm just afraid if I re-arranged his face I might fix it," said Newman with a laugh. Later adding, "We know that he's not very bright. He's a heck of a talent but he's not very bright. And I'll leave it at that."
To listen for yourself, click here.
Whose side are you on? Team Newman or Team Busch? Sound off in the comments below.