Road Trip! David Ragan Driving Hauler To Sonoma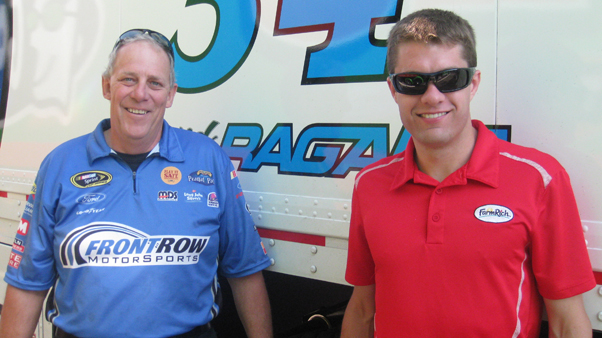 David Ragan is taking the scenic route to Sonoma … behind the wheel of the #34 hauler.
Ragan – who received his commerical driver's license earlier this year – will be making the 2,700 mile trek from North Carolina to California with team truck driver Mike Smith.
The two will start their journey in the 80-foot, 80,000-pound transporter on Tuesday morning.
"I've always had a fascination with big trucks," Ragan said. "And I thought it would be fun to take a trip across the country on the open roads and see everything, and at the same time get to spend some time with my truck driver."
Smith is the primary rig operator during the season and had his doubts when Ragan first mentioned the idea of road tripping to a Sprint Cup race.
"At first, he didn't really believe me," Ragan said. "Now, I think he's excited. It's going to be something different and something fun. Although he's probably going to sleep with one eye open just to make sure I'm not driving too crazy."
You can track their trip on Twitter by following @DavidRagan and @MikeS702.
And if there's time, we recommend stopping in Cawker City, Kansas to see the World's Largest Ball of Twine.