Richard Petty, Almirola present 11-year-old with new wheelchair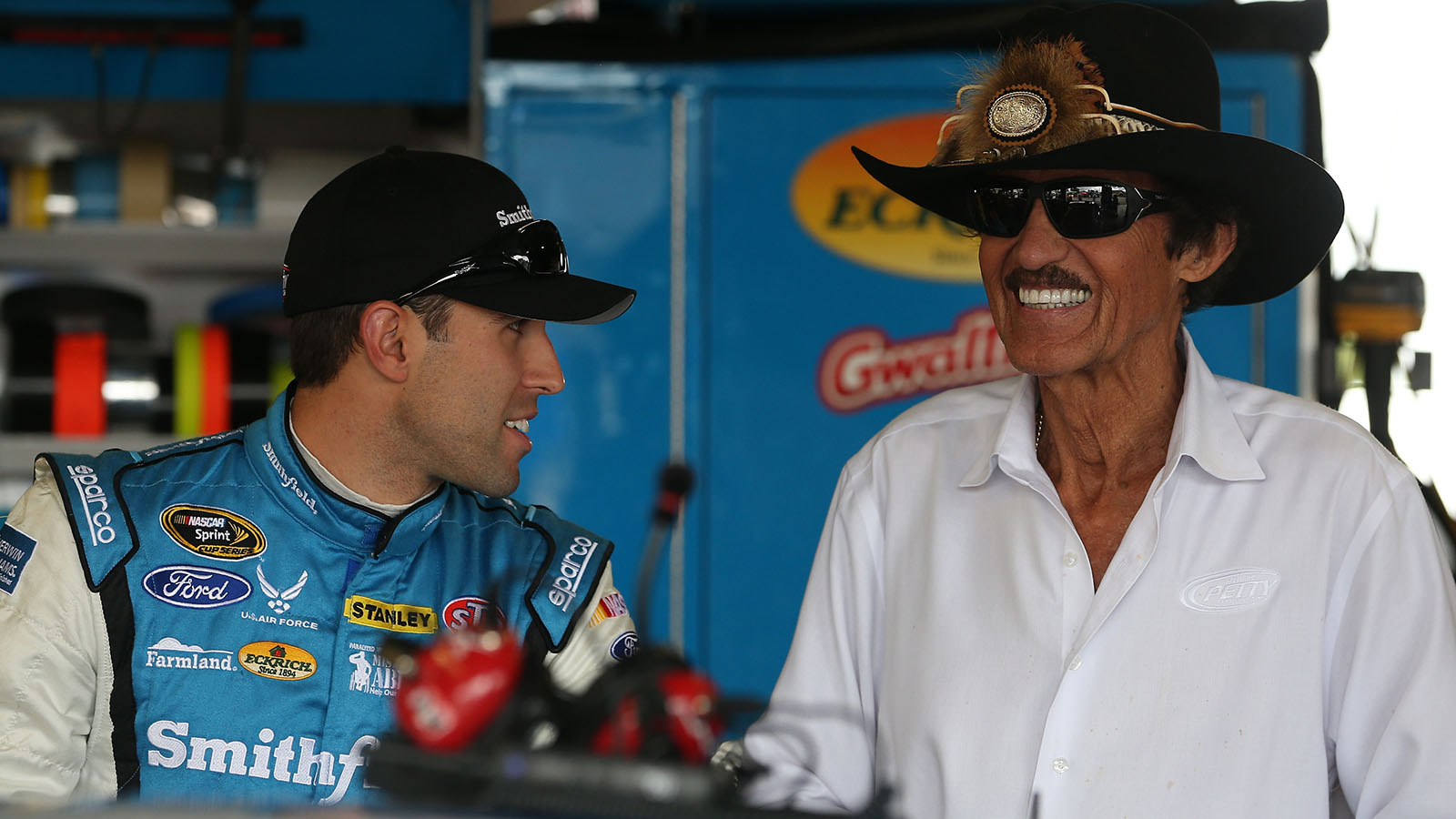 One of the best things about NASCAR is the philanthropic efforts of people in the sport.
Last weekend at Indianapolis Motor Speedway, Richard Petty and driver Aric Almirola, with the help of sponsor Eckrich, presented a new wheelchair to 11-year-old Samuel Sawyer of Virginia Beach, the son of 25-year Naval veteran Mike Sawyer. Samuel suffers from spina bifida.
Check out the surprise of @VictoryJunction camper Samuel Sawyer yesterday courtesy of @EckrichMeats : http://t.co/jvX4IlYRYK #NASCAR

— RPMotorsports (@RPMotorsports) July 26, 2014
Eckrich is active on a number of philanthropic fronts including the company's "Operation Inspiration" campaign to honor military families. This year, Eckrich wanted to continue its support of military families as well as give recognition to a child who had gone through Victory Junction Gang Camp.
Officials at the camp introduced Eckrich representatives to the Sawyer family.
The next step was contacting the mother of the family, Terri Sawyer, and asking if she could keep a secret: Eckrich and the team wanted invite the family to the Indianapolis Motor Speedway to honor Mike and Samuel. At Indy, Eckrich would give Samuel a wheelchair styled after the No. 43 race car, with Petty and Almirola presenting it. Terri told them yes and that Samuel loves to play power soccer.
"Eckrich contacted his doctor and he helped guide us to the top power soccer wheelchair company in the country," a team spokesman said. " We ordered the chair, decorated to look like the No. 43 and showed it to Richard and Aric. They loved it. We swore the mom to secrecy and Terri did a great job of not telling anyone."
Not only was the presentation a success, the family was also given free groceries for a year from Kroger.
"I have two kids of my own and couldn't imagine what it would be like to deal with a child that has spina bifida," said Almirola. "And to see the support that Eckrich gives to Operation Inspiration to this military family and a lot of military families is really humbling for me and makes me feel really good about our partnership with our sponsors."
As for Samuel, all he could say was a single word, "Wow."