Race Hub Exclusive: Did Logano Cheat? Listen To The Audio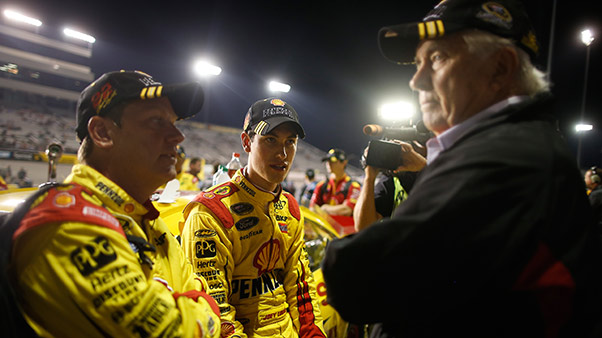 Just when you thought this week couldn't get any crazier, new cheating allegations have surfaced … this time involving Joey Logano and David Gilliland at Richmond International Raceway. NASCAR is investigating the issue that may have helped Logano lock up the final spot in the Chase.
FOX Sports exclusively learned of improper communications Saturday night between Gilliland's No. 38 team and Logano's No. 22 team. Take a listen.
Video: Breaking News: NASCAR probing No. 22 Team, Logano for possible violation
What do think? Will NASCAR drop the hammer again?