'Pow pow training': Keelan Harvick practices UFC moves on dad's face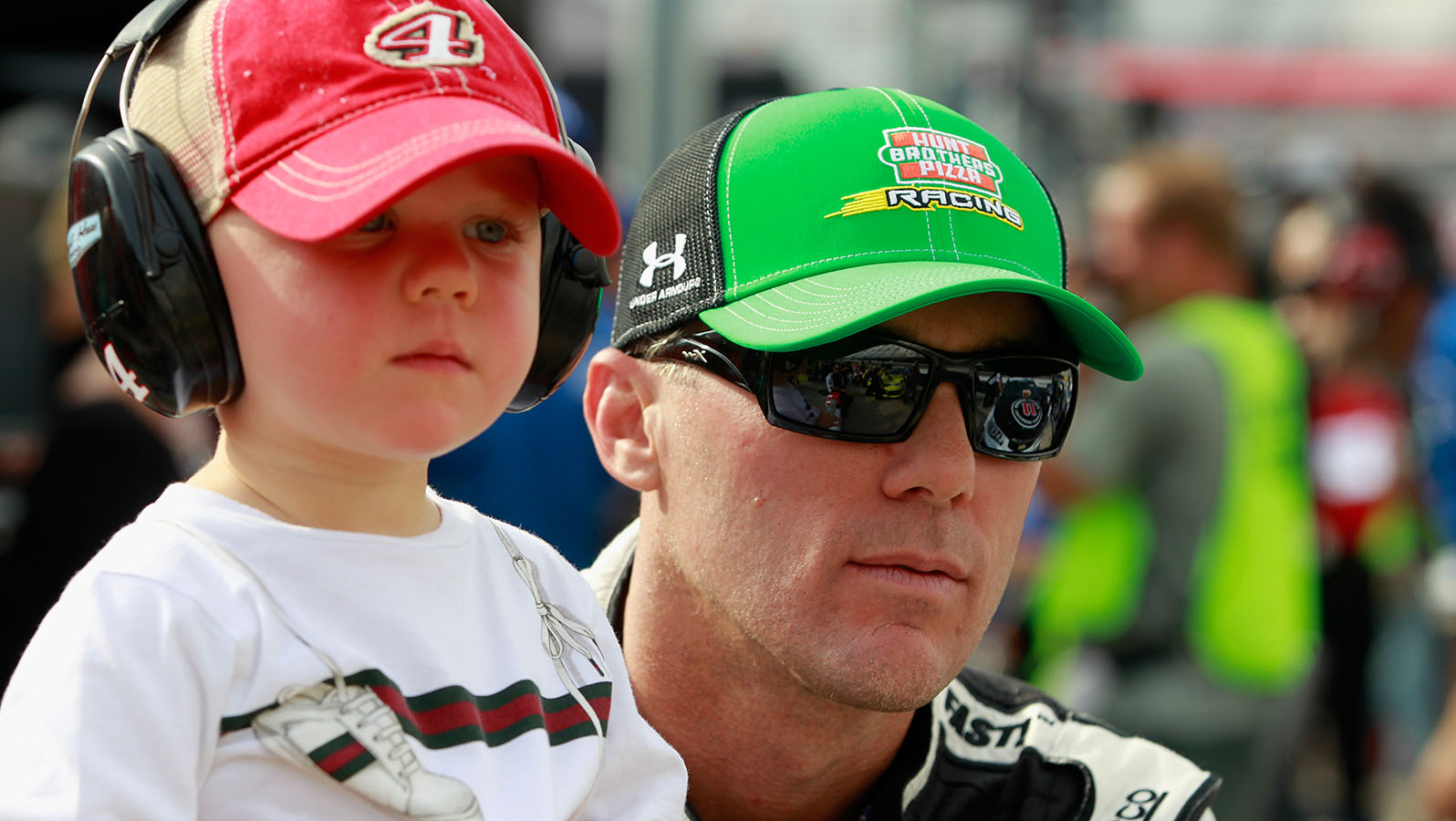 It's no secret that Stewart-Haas Racing's Kevin Harvick is a huge fan of the UFC. It looks like his love for mixed martial arts is rubbing off on his 2-year-old son Keelan.
On Thursday, DeLana Harvick tweeted these clips of Keelan taking part in his "pow pow training." Good thing Kevin is wearing a helmet to protect him from that mean right hook.
Real life pow pow training just like Uncle @Cowboycerrone https://t.co/E6EImeFvub

— DeLana Harvick (@DeLanaHarvick) August 28, 2014
Going pow pow! https://t.co/v5mkBBD4bs

— DeLana Harvick (@DeLanaHarvick) August 28, 2014
Impressive. The kid has skills.
"Uncle @CowboyCerrone" is, of course, UFC fighter Donald "Cowboy" Cerrone — ranked fifth in the Lightweight class and represented by Kevin Harvick Inc.
Who knows … young Keelan may have a future in the Octagon one day. He could even learn a few moves from his dad. Just ask Greg Biffle (see moment No. 2 below).