Pedals Of Fury: Justin Allgaier & James Buescher Tricycle Race (Video)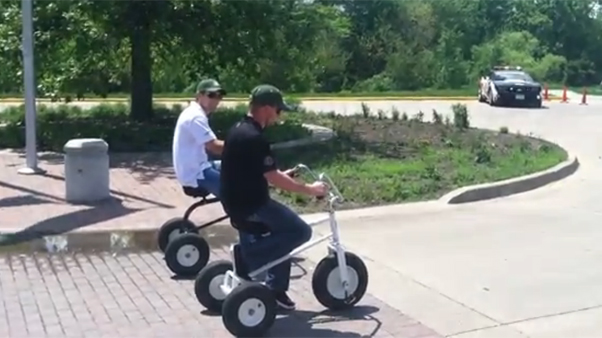 To promote next month's Nationwide Series race at Iowa Speedway, Justin Allgaier and James Buescher did the only logical thing … hopped on tricycles for a two-lap shootout at Gray's Lake Park in Des Moines.
Watch the video here – the race starts at the 1:00 mark.
Grown men furiously pedaling on tricycles will always be funny.