NASCAR Weekend Schedule: Sonoma & Road America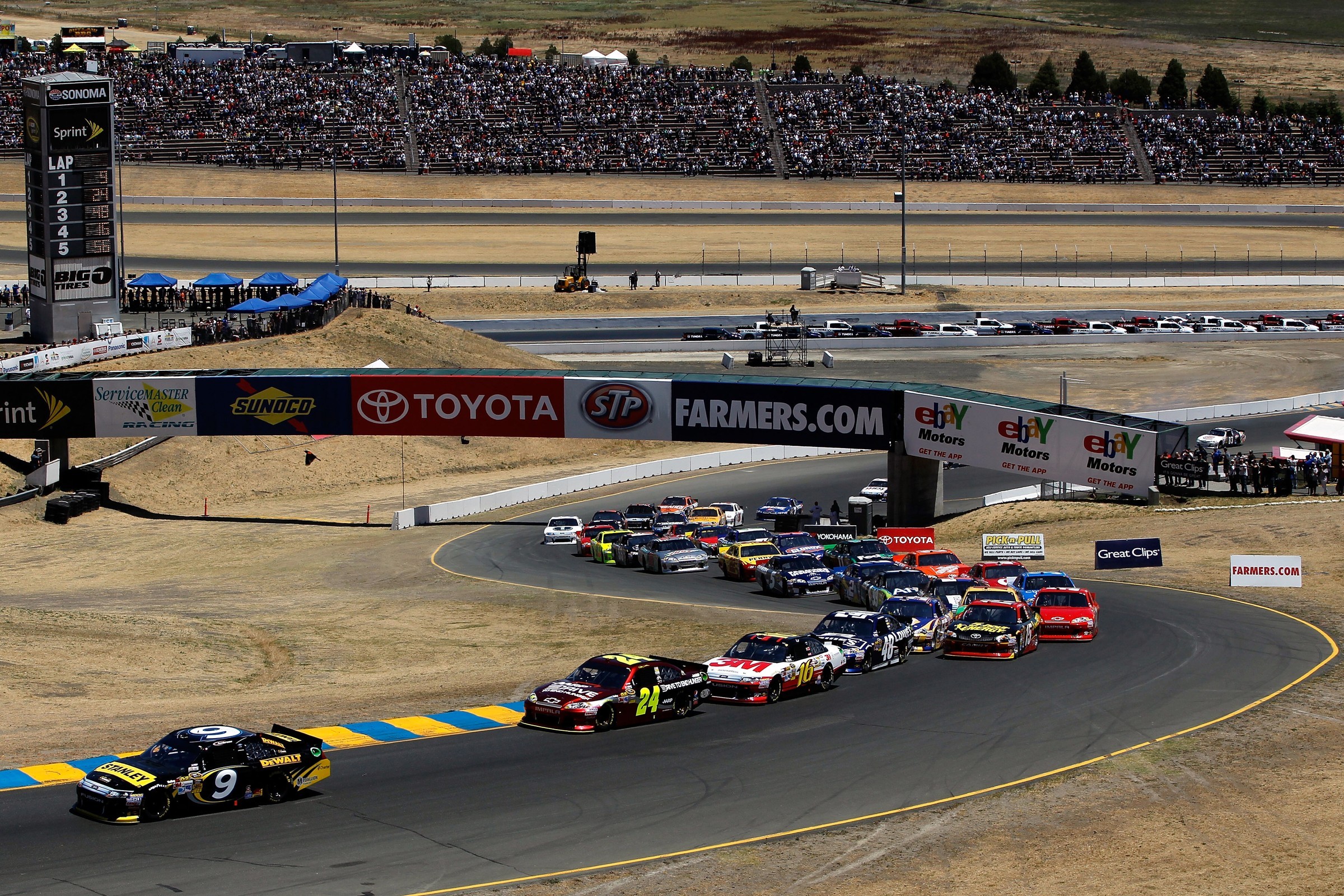 NASCAR Sprint Cup Series and NASCAR Nationwide Series drivers will be in action this weekend, making both left turns AND right turns. Sprint Cup stars will race on the 2.52-mile road course in Sonoma, California while the Nationwide young guns will take to the 4.048-mile Road America course in Elkhart Lake, Wisconsin.
Here's a complete look at this weekend's schedule.
Friday, June 21st
2:30p – NASCAR Nationwide Series Final Practice – Road America
4:00p – NASCAR Sprint Cup Series Practice – Sonoma (SPEED)
6:30p – NASCAR Sprint Cup Series Final Practice – Sonoma (SPEED)
8:00p – SPEED Center (SPEED)
Saturday, June 22nd
2:00p – NASCAR Sprint Cup Series Qualifying – Sonoma (SPEED)
7:00p – SPEED Center (SPEED)
Sunday, June 23rd
11:30a – SPEED Center NASCAR Edition (SPEED)
12:00p – NASCAR RaceDay (SPEED)
3:00p – NASCAR Sprint Cup Series Race
6:30p – NASCAR Victory Lane (SPEED)
7:00p – SPEED Center (SPEED)
8:00p – Wind Tunnel (SPEED)
All times listed as EASTERN