NASCAR RaceDay Features: Talking Jimmie Johnson Dominance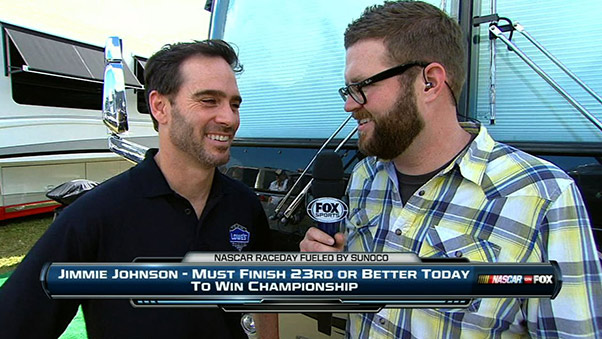 While Matt Kenseth and Kevin Harvick are still mathematically eligible, a sixth NASCAR Sprint Cup Series championship looks very likely for Jimmie Johnson.
One of the most dominant drivers in NASCAR history, Johnson rewrites the record books nearly every time he straps into the No. 48 Hendrick Motorsports Chevrolet.
Prior to the final race of the 2013 season, NASCAR RaceDay looked at five reasons Jimmie is so good, discussed the other six-time champions, and — as usual — Rutledge Wood asked the hard-hitting questions.