NASCAR Fan Uses Driver Numbers To Win $1 Million Lottery Jackpot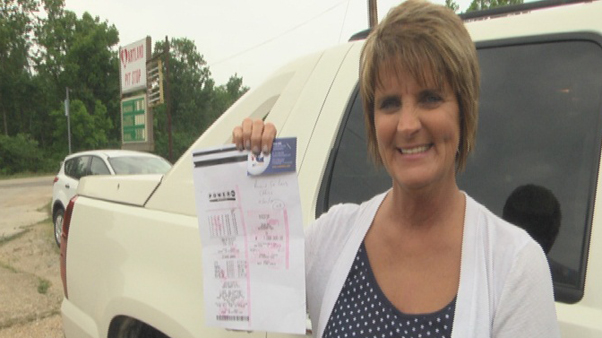 NASCAR fan Mary Jane Hart had an amazing week. She won the lottery … twice.
First, she took home a $500 prize.
She followed it up by claiming a piece of the record $600M Powerball jackpot – a cool $1,000,000.
Hart – a part-time cashier – actually sold herself the winning ticket. She says she used the numbers of some of her favorite drivers (her winning numbers were: 10, 13, 14, 22, 52).
How is she planning to spend the money?
In addition to helping out her son and taking a trip to Hawaii, Hart's doing what any good NASCAR fan would do.
"I've always wanted to win a jackpot so that I could go to way more NASCAR races than I go to [now], which is a lot," she said.
Congrats Mary Jane. We'll see you at the track.