NASCAR and Sin City collide: Gambling terms for the race fan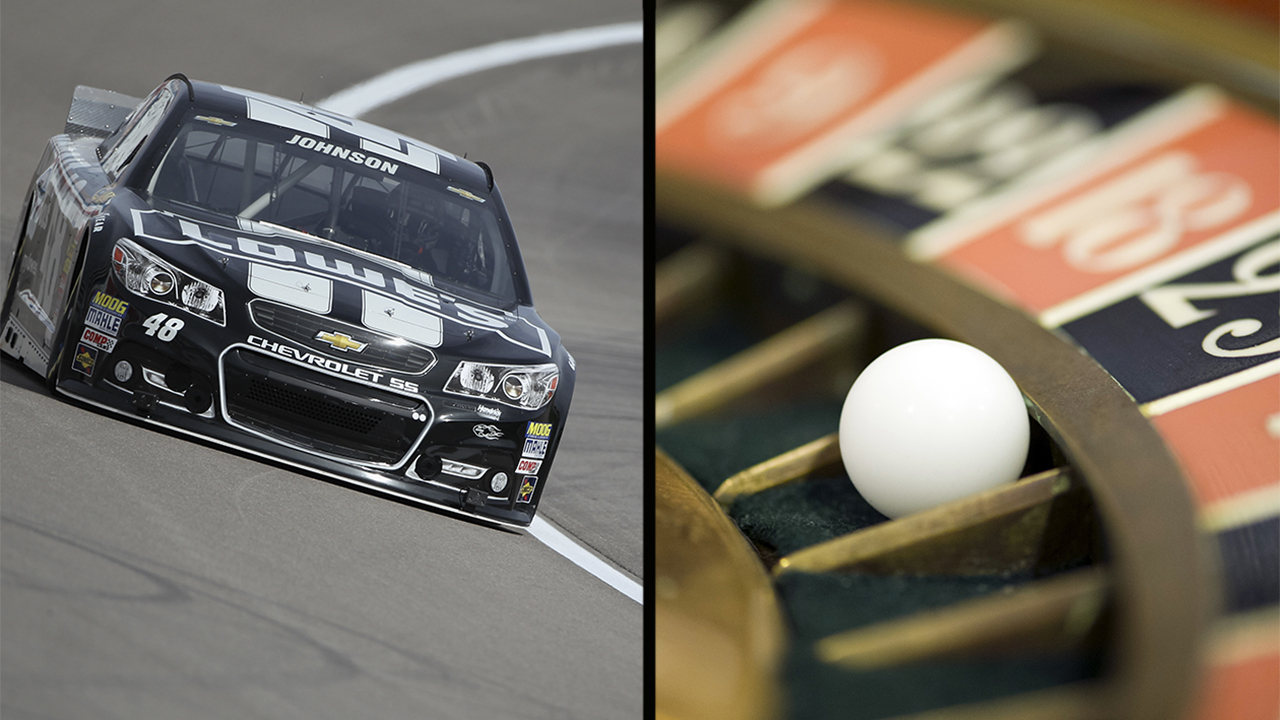 NASCAR heads to Sin City this weekend, or "Las Vegas" for those who aren't familiar with gambling.
Speaking of gambling, here's a list of terms that are interchangeable between gambling in Las Vegas and NASCAR racing.
Beginner's Luck
Vegas: New players often hit a winning streak when they start gambling.
NASCAR: What Austin Dillon, Kyle Larson, and the other 84 rookies are hoping for.
Craps
Vegas: Dice table game.
NASCAR: What Chad Knaus does when he learns the No. 48 failed inspection.
Doubling Down
Vegas: A betting option in blackjack where the player's opening two-card hand is turned face up and the player's original wager is doubled.
NASCAR: What Kurt Busch is doing on Memorial Day weekend at the Indy 500 and Coca-Cola 600.
Eye in the Sky
Vegas: Slang for video surveillance cameras.
NASCAR: Slang for spotters.
Gross Winnings
Vegas: The total payout to a winner.
NASCAR: The total payout to a winner who a fan doesn't like or otherwise deems as unlikeable or gross.
Hit
Vegas: In blackjack, to take another card.
NASCAR: What Danica does to the wall.
River
Vegas: In poker, the final card dealt in a hand of stud or hold 'em.
NASCAR: What women cry when they see Kasey Kahne.
Shuffling
Vegas: A generic term which encompasses all card mixing techniques used to prepare a deck or a shoe for continued play.
NASCAR: What FOXSports.com's Tom Jensen does, every day.
Stud Poker
Vegas: One of the basic forms of poker.
NASCAR: When drivers such as Jimmie Johnson, Carl Edwards, Kasey Kahne, and Dale Jr. get together to play cards.
Whale
Vegas: A player who makes extremely large wages.
NASCAR: How Bill Elliott pronounces the word "well." Example: "whale, you know…"