Most memorable Talladega Superspeedway moments: Part Two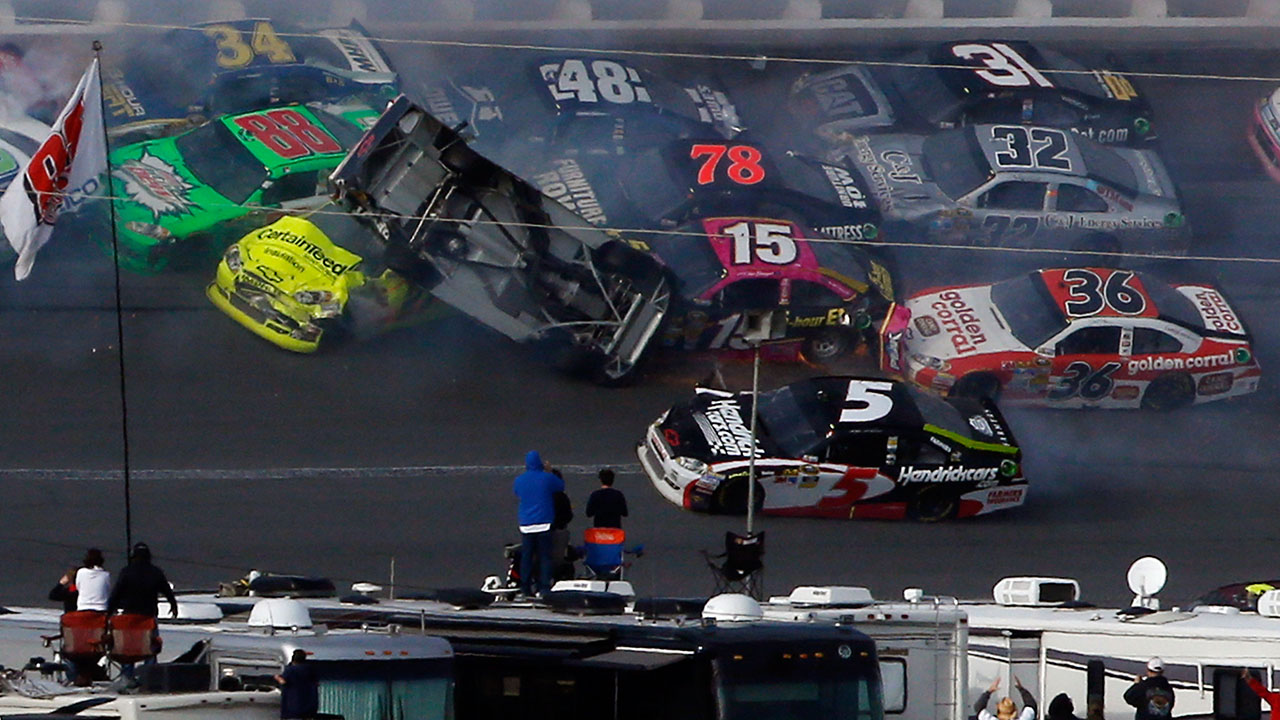 We're 'Dega daydreaming again at Shake and Bake.
On Tuesday, we took a look back at some of the most memorable moments in the history of Talladega Superspeedway. Let's do it again.
October, 2000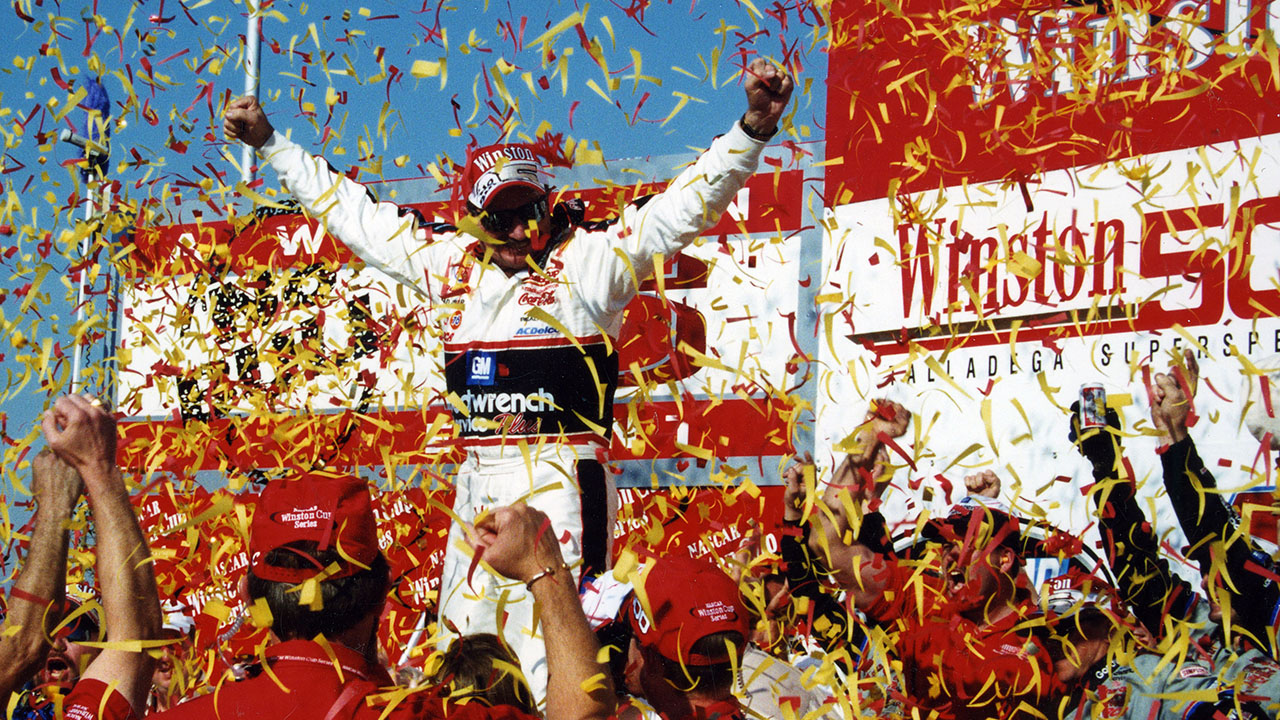 Running 18th with four laps to go, the Dale Earnhardt scores a stunning rally and rides a push from Kenny Wallace to a last-lap triumph that sends the crowd into a delirious frenzy. It would be the final race victory for the seven-time champion.
October, 2006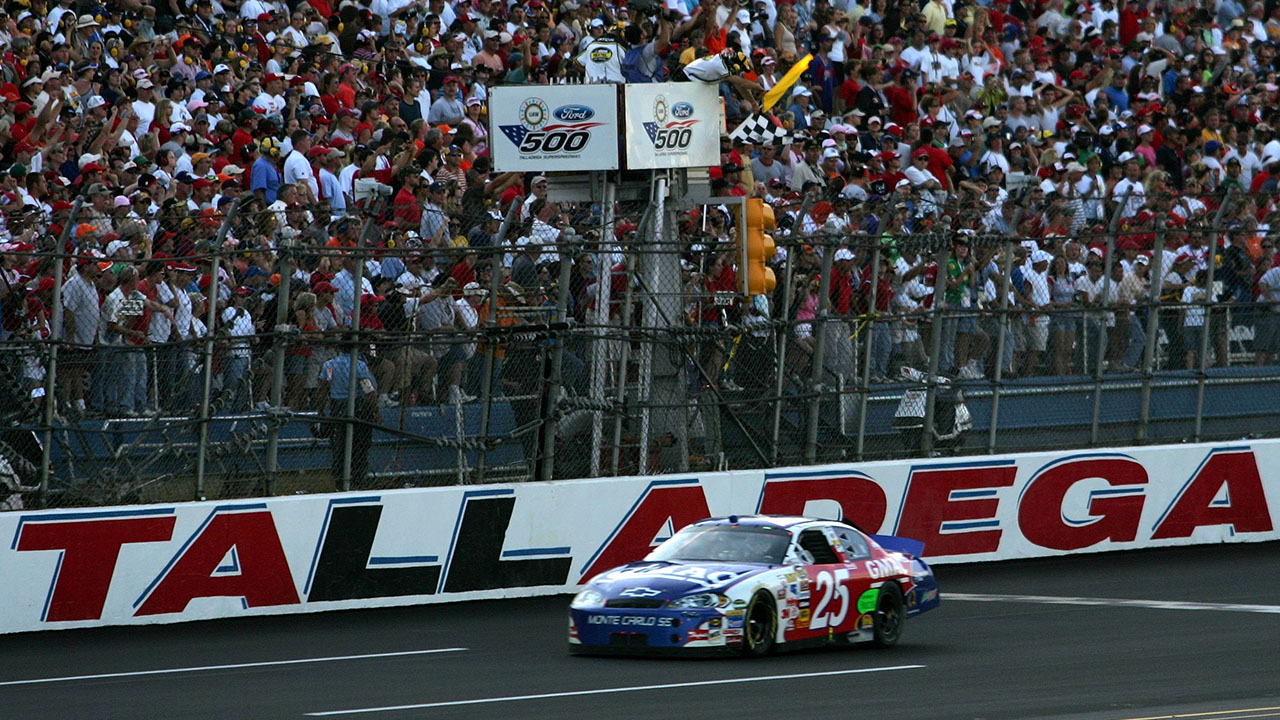 Dale Earnhardt Jr. leads down the backstretch on the final lap, trailed by Hendrick Motorsports teammates Jimmie Johnson and Brian Vickers. Johnson moves out pass and when he does, Vickers bumps Johnson, who in turn hits Earnhardt. Johnson and Earnhardt both crash, Vickers wins his first Sprint Cup race.
April, 2009
Carl Edwards leads rookie Brad Keselowski on the final lap as the two race to the checkered flag. Keselowski dives under Edwards, and as he does, Edwards attempts to block him. The contact sends Edwards' car into the air and onto first the hood of Ryan Newman's car and then into the catchfence. It was the first victory for Keselowski and journeyman owner James Finch.
April, 2011
In the closest finish in NASCAR history, Jimmie Johnson defeats Clint Bowyer by 0.002 seconds. All told, eight cars finish within 0.200 seconds of each other, in the high-water mark for tandem drafting.
October, 2012
Tony Stewart leads on the final lap when he tries to throw a block on the onrushing Michael Waltrip. But Stewart and Waltrip collide, triggering a 25-car crash that sends the three-time champion upside down as Matt Kenseth drives to victory.
May, 2013
And of course, who could forget Kurt Busch's flip in last year's Aaron's 499?