Live Blog: Sights and Sounds From Kentucky Speedway
Editor's Note: Scroll down for Sunday updates.
6:30p ET — Good evening from Kentucky Speedway! Unfortunately, heavy downpour has plagued the track for the past two hours and will likely delay the start of tonight's Quaker State 400.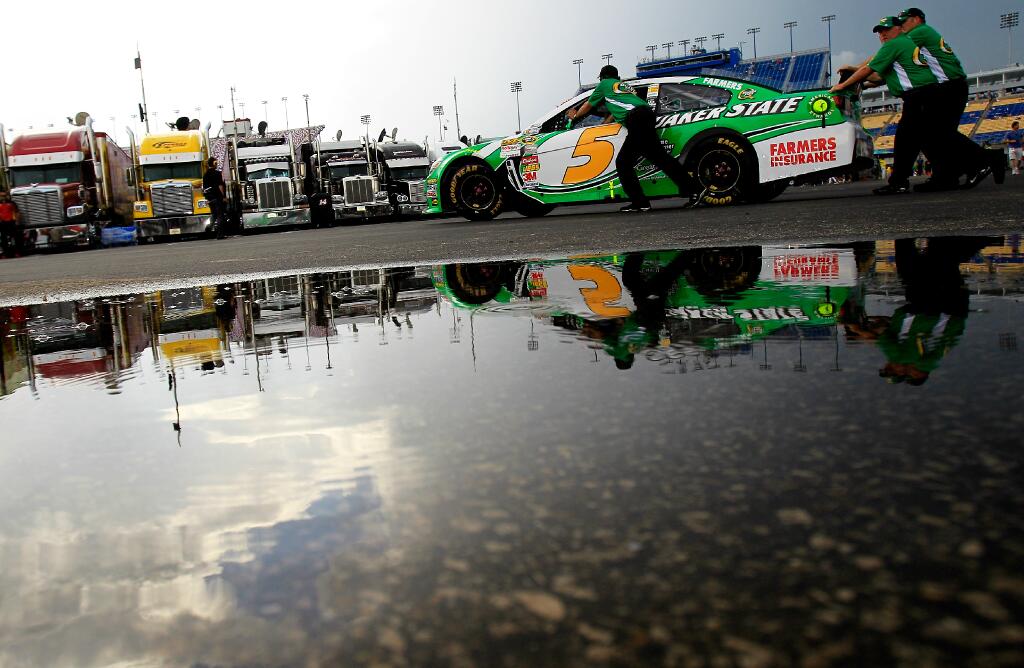 6:40p ET — The drivers meeting just wrapped up not too long ago. It looks like the two lovebirds were getting cozy.. kinda like a movie date, right?
.@StenhouseJr and @DanicaPatrick get comfy for the drivers meeting! Front row seats! -JR pic.twitter.com/BYQT6jMLfw

— Miss Sprint Cup (@MissSprintCup) June 29, 2013
As for the rest of the drivers, they don't look as a happy. Perhaps their shoes are filled with water? That's never a good time.
Where's Waldo? Can you find your favorite driver in the @KySpeedway pre-race drivers meeting? #NASCAR pic.twitter.com/hoG6p8uqv1

— Jeff Gluck (@jeff_gluck) June 29, 2013
6:55p ET — We can't forget to wish Martin Truex Jr. and Jeff Burton a very Happy Birthday! Hopefully their big days end better than they started.
I had a dream at 7am that i was missing practice, nope it was just a ride along waking me up. #HappyBirthday

— Martin Truex Jr. (@MartinTruexJr56) June 29, 2013
Small fire in bus lot….it is now fully contained. Hope it didn't melt @RCR31JeffBurton's entire birthday cake….

— Matt Kenseth (@mattkenseth) June 29, 2013
7:20p ET — Stay busy during this rain delay by updating your FOXSports.com Fantasy Picks. As always, we have statistics prepared for the race, but with only two Sprint Cup races in the books at Kentucky, we will look at how drivers fared in recent races at other tracks.
Who's Hot
• Clint Bowyer – only one finish outside the top 15 in the last 11 races (18th at Talladega). Nine finishes of eighth or better this season and is third in points.
• Kevin Harvick – only one finish worse than 14th since Daytona, top 10 finishes in seven of the last eight races including two wins. Fourth in points.
• Kyle Busch – top 6 finishes in four of the last six races this season.
• Greg Biffle – top 10 finishes in the last three races including a win and runner up. Now 6th in points.
Who's Not
• Denny Hamlin – three finishes of 23rd or worse in the last four races. Now 25th in points.
• Kasey Kahne – finished 17th or worse in six of the last eight races, three 36th or worse.
• Brad Keselowski – only one finish better than 12th in the last eight races (fifth at Dover).
• Matt Kenseth – finished 15th or worse in three of the last four race.
7:32p ET — John Calipari, University of Kentucky men's basketball head coach, is the honorary pace car driver for the race. We're curious what he thinks of Brian Vickers Louisville paint scheme.
7:40p ET — Good news! Driver intros are expected to start in just 10 minutes.
8:00p ET — Once this race finally goes green, it will be Dale Earnhardt Jr. leading the 43 car field to green. Relive Earnhardt Jr.'s record-setting lap.
8:08p ET — And here is Earnhardt Jr.'s ride. Will we see the No. 88 machine drenched in Diet Mountain Dew and covered in confetti in victory lane?
8:30p ET — TURTLEMAN is tearin' up Kentucky Speedway! Better not get out of line, because he'll put a whoopin' on you.
Yeyeyeyeye LIVE ACTION! Turtleman in the house!! @turtleyaya @KySpeedway #NASCAR pic.twitter.com/sm8g26YAUm

— Rachel Rupert (@rachrupert) June 29, 2013
Hey Hey Hollywood! «@HollywoodJeff Me and TurtleMan pic.twitter.com/JZLEGySzJf»

— The Turtleman (@turtleyaya) June 28, 2013
8:45p ET — We're trying to stay positive, but it's tough when the sky looks this dark. Thanks for hanging with us during this lengthy delay!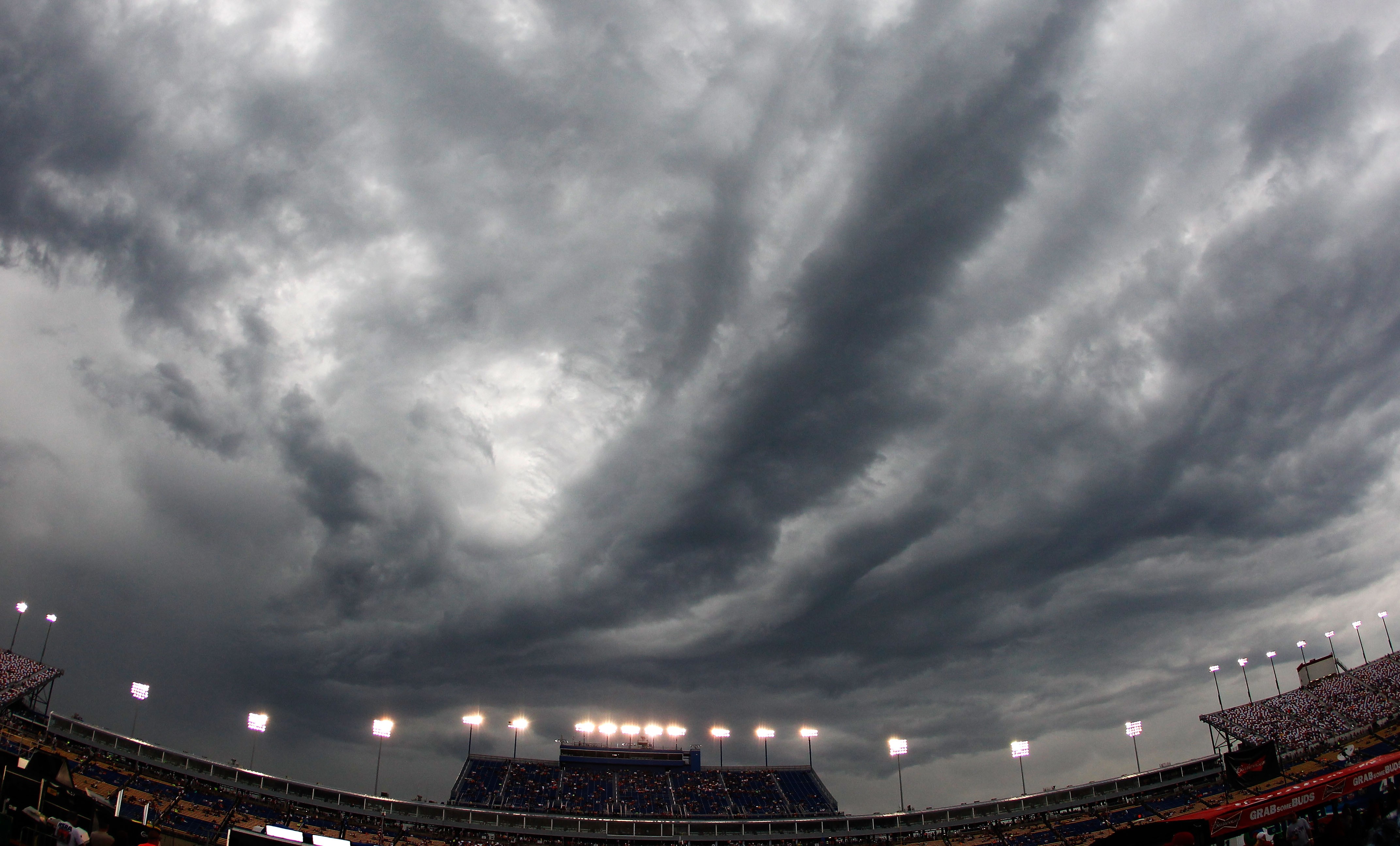 9:06p ET — Bad news…
The race has been postponed until Sunday at Noon ET. #NASCAR @KySpeedway

— FOX SPORTS: NASCAR (@NASCARONFOX) June 30, 2013
11:30a ET — Good morning from Kentucky Speedway. We have good news: No rain! Race will start just past Noon ET.
12:06p ET — Green flag! Today's race is schedule for 267 laps, 400 miles. For all your Live race updates, click HERE.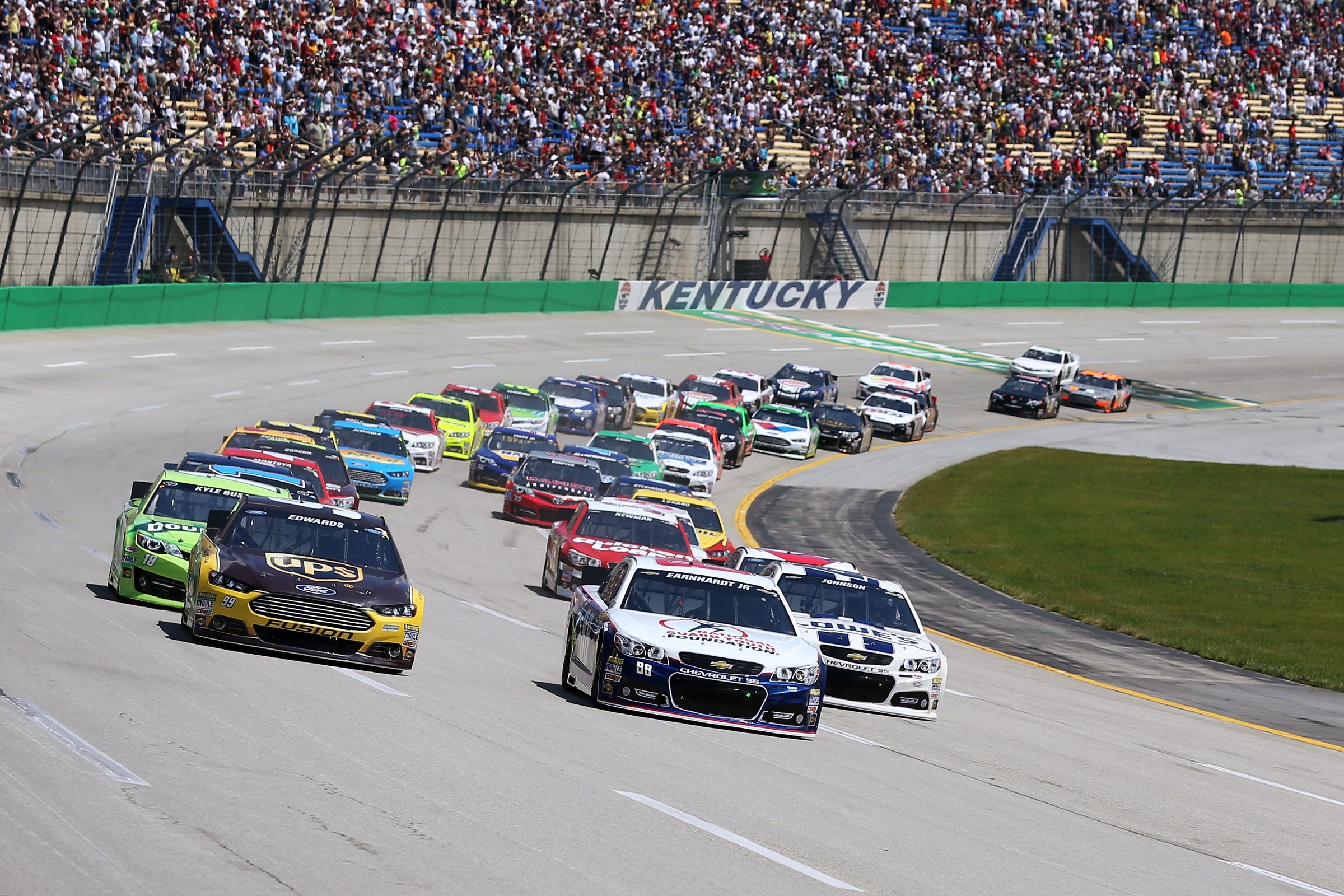 12:42p ET — Big crash involving Brad Keselowski, Greg Biffle, Dave Blaney and Travis Kvapil. All drivers OK.
1:30p ET — Wow! Check out some of these photos from the lap 48 wreck.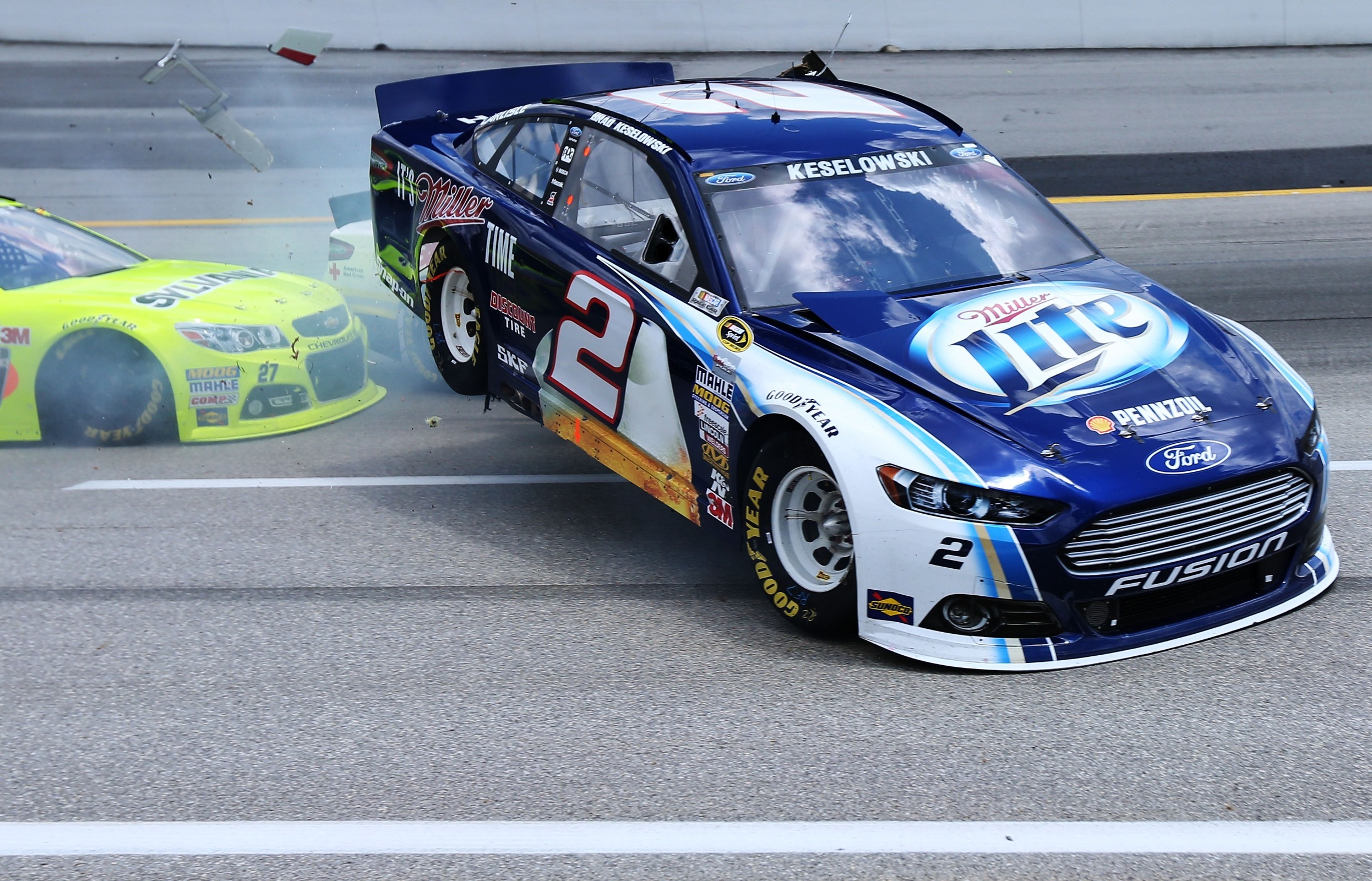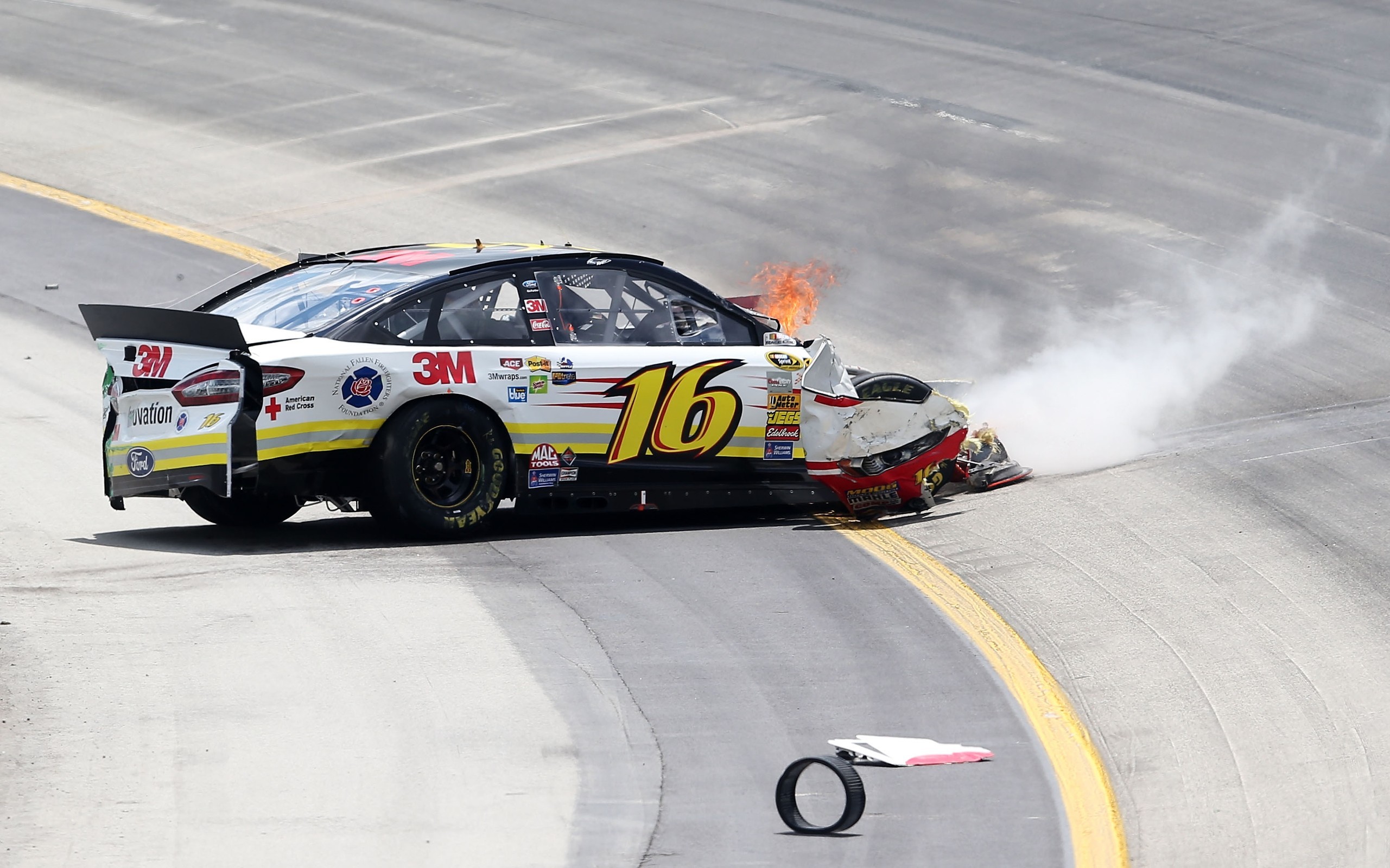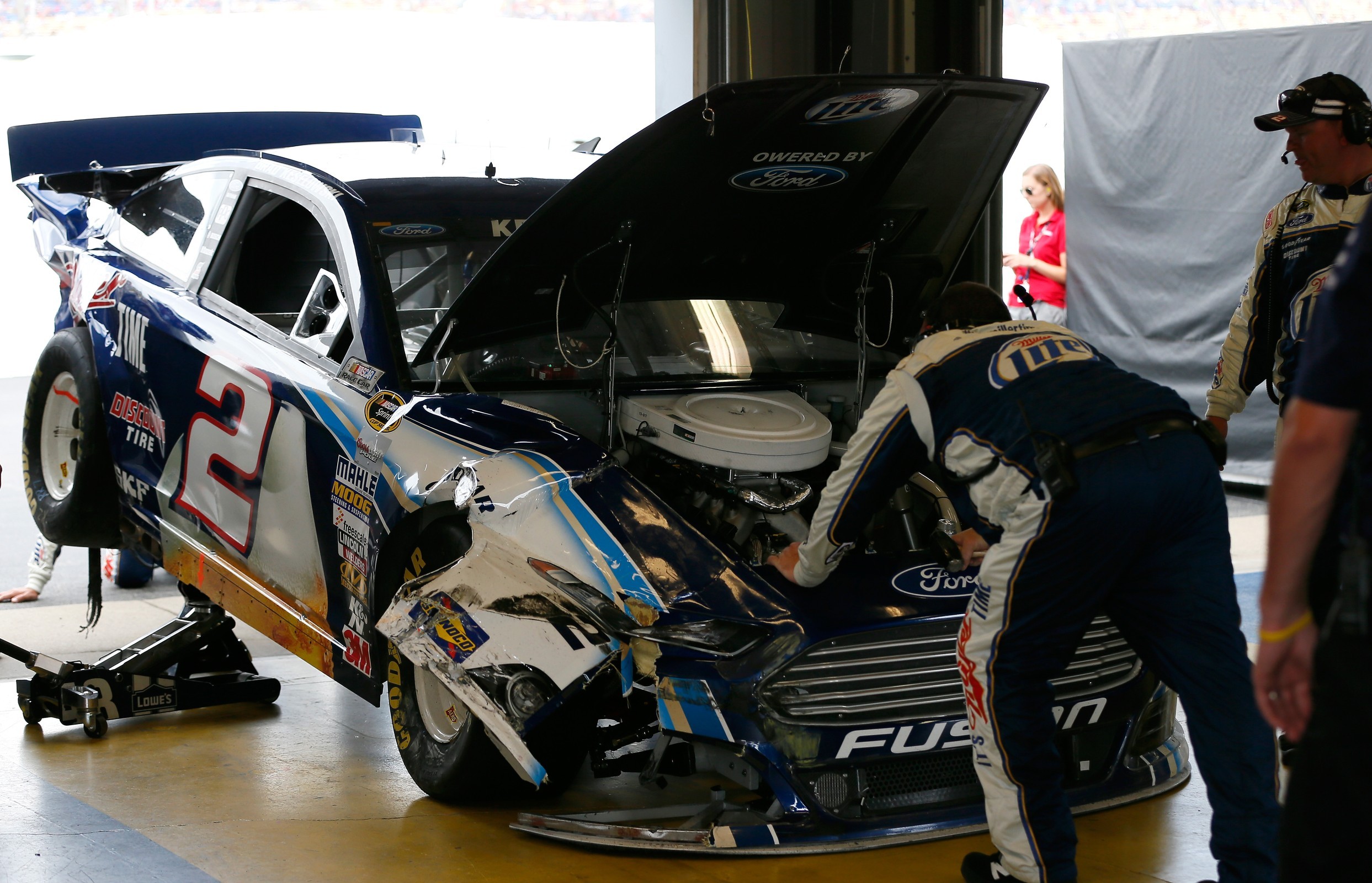 3:30p ET — Matt Kenseth wins the Quaker State 400 at Kentucky Speedway! Jamie McMurray finishes second followed by Clint Bowyer, Joey Logano and Kyle Busch.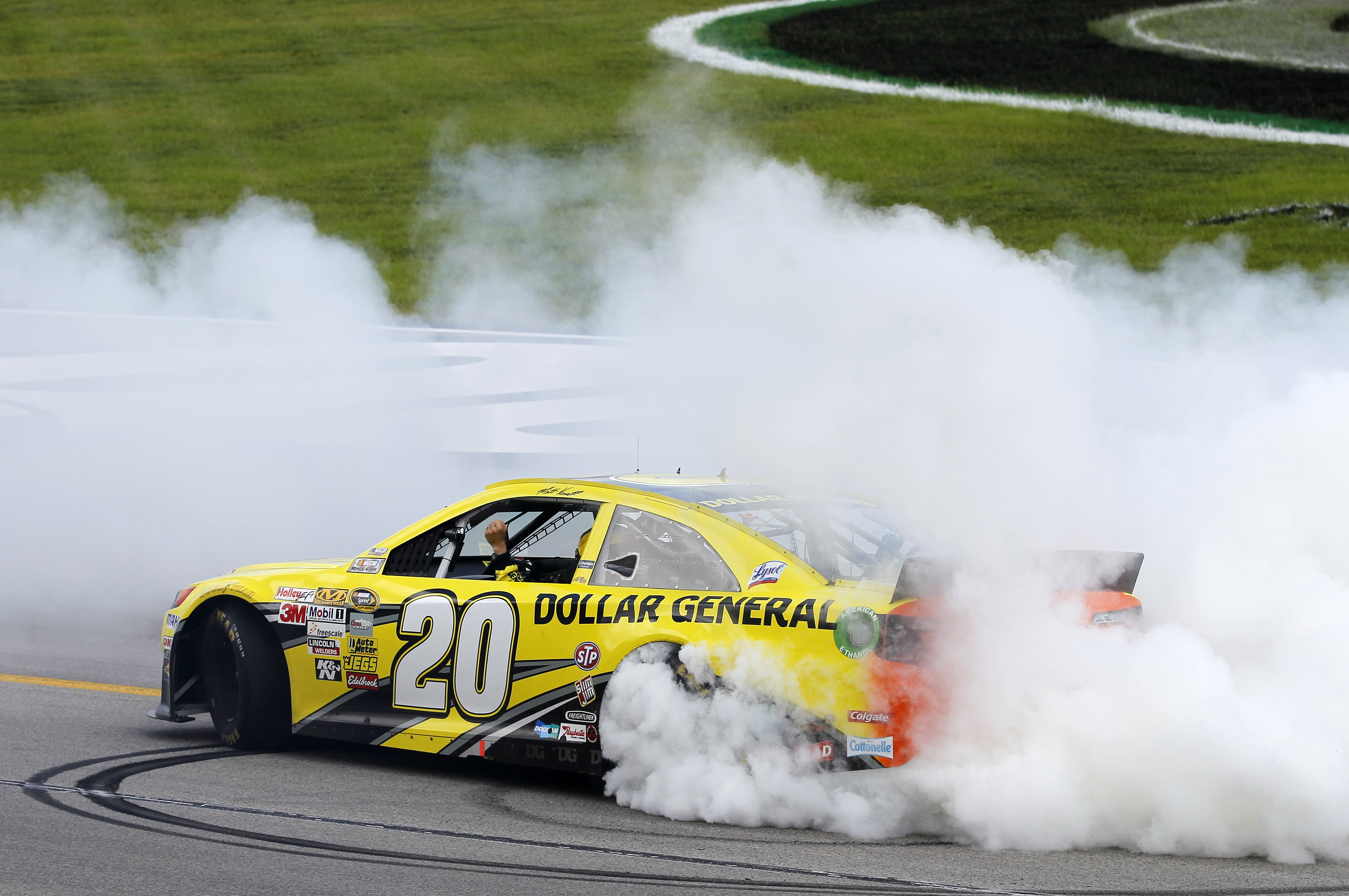 3:40p ET — It's time to celebrate for the fourth time this season! Kenseth and the Joe Gibbs Racing No. 20 squad is on fire at 1.5-mile tracks.
In victory lane with @MattKenseth and @DGRacing AGAIN! Yes!!! #NASCAR pic.twitter.com/Tka5PcOCJn

— Boris for JGR (@JoeGibbsRacing) June 30, 2013
The Kenseth family in victory lane @KySpeedway – Congrats! #NASCAR @NASCARonSPEED @mattkenseth pic.twitter.com/xvpMeVN9R8

— Bob Dillner (@bobdillner) June 30, 2013