Last Lap: Kyle Busch Makes History At Charlotte Motor Speedway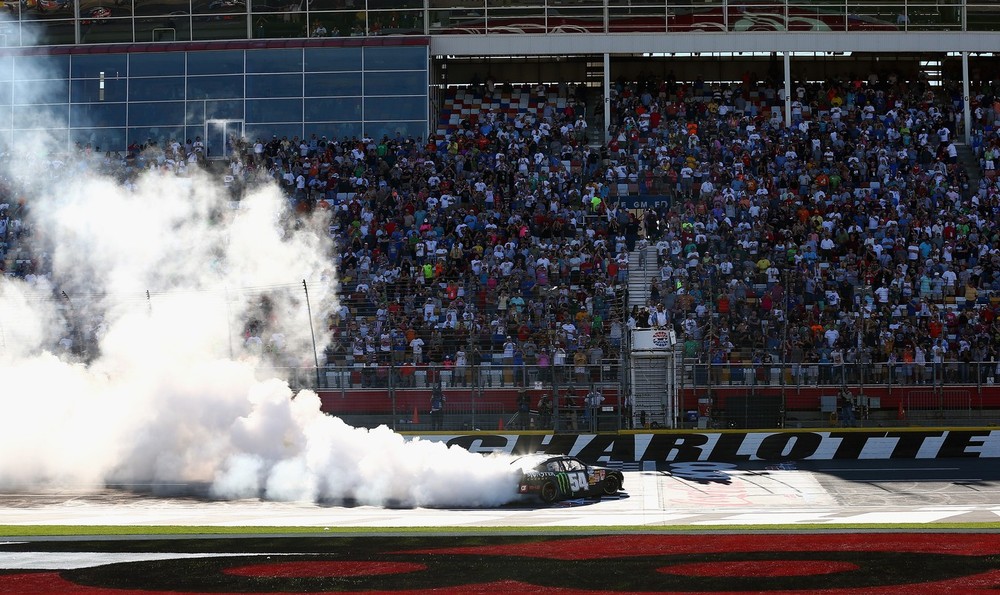 How good is Kyle Busch? He's record-setting good.
Busch dominated Saturday's NASCAR Nationwide Series race at Charlotte Motor Speedway, leading 186 of 200 laps to claim his seventh career NNS win at the 1.5-mile oval, which leads all drivers.
Kasey Kahne gave Busch a run or his money on the final restart, but proved to be no match for his fellow Sprint Cup competitor and was forced to settle for second. Joey Logano, Kyle Larson and Kevin Harvick rounded out the top five.
Read more on Busch's win – and other NASCAR happenings – in your Last Lap for Saturday, May 25th.
• Kyle Busch Wins Nationwide Race [SPEED]
• Kasey Kahne Leads Coca-Cola 600 Final Practice [Sporting News]
• Danica Patrick Forced To Start From Rear of Coca-Cola 600 Field [FOX Sports]
• Brian France: "Drivers backed My Denny Hamlin Fine" [USA Today]
• Charlotte Motor Speedway Looking to Host X-Games [Charlotte Observer]
Instagram Photo of the Day