Last Lap: Happy National Donut Day From Shake And Bake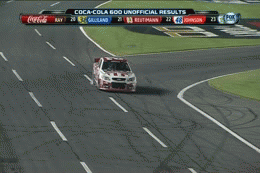 We hope you had a great "National Donut Day".
Extra points if you've ever been served a donut by Greg Biffle. Here's another one, courtesy of Hendrick Motorsports.
Happy National Donut Day! RT if this is your favorite kind of donut. #NASCAR vine.co/v/bL5l5XLrbwI

— Hendrick Motorsports (@TeamHendrick) June 7, 2013
Elsewhere, via Autoweek, the middle fingers of angry IndyCar drivers are being showcased at Texas Motor Speedway. It's all to promote Saturday's Firestone 550.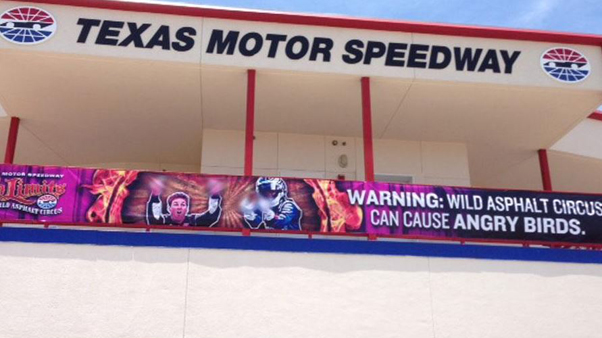 Here's what else is buzzing in your Last Lap for Friday, June 7th.
– Johnson on Pocono pole after rainout [FOX Sports]
– Take a hot lap at Pocono Raceway [NASCAR.com]
– Jeff Gordon Shows Off No. 24 Car on CNBC
– NASCAR Wives Weigh In [WNEP]
– 5 Drivers On The Brink of Superstardom [Bleacher Report]
Image of the Day
Big fan of Hackenbracht 4 having fun w/ his 1st @nascar_trucks start coming in the #WinStar400! twitter.com/TXMotorSpeedwa…

— Texas Motor Speedway (@TXMotorSpeedway) June 6, 2013