Kyle Petty Says Of Danica Patrick: "She Can Go Fast, But She Can't Race"
There is no debate about Danica Patrick's star power. Just yesterday, she was named one of the 100 most powerful celebrities in the world by Forbes.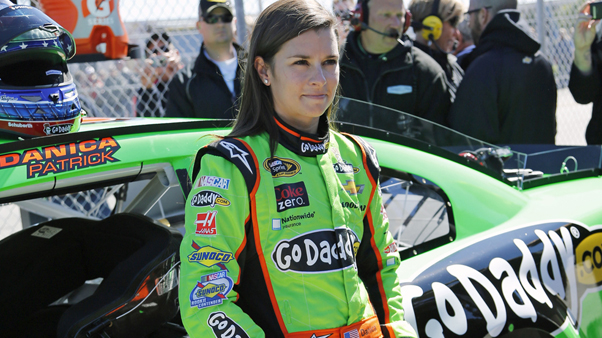 There is debate, however, about her abilities as a NASCAR driver. Patrick is currently 27th in the Sprint Cup Series Standings and has just one Top 10 finish.
Appearing on SPEED's "€œNASCAR Race Hub", FOX Sports analyst and former driver Kyle Petty shared some hot opinions on NASCAR's "€œhot commodity"€. Hear for yourself.
What do you think? Let us know in the comment section below.
Video: NASCAR Race Hub: Petty Comments on Danica
Petty has been taking some heat today on Twitter. Here's his response.
Those coming to Danica's defense include her former boss Dale Earnhardt Jr., as well as NASCAR on FOX lead analyst (and HOF driver) Darrell Waltrip.
The general argument against my opinions today are as follows…1-I'm a never was 2- I have a (cont) http://t.co/DE1VToHiqw

— Kyle Petty (@kylepetty) June 28, 2013
Brad Keselowski offered the following via Twitter.
Video: CUP: DW Defends Danica – Kentucky 2013
To be fair, Petty would go on to admit that he himself wasn'€™t a great NASCAR driver. And we know that KP will always have a soft spot in his heart for Danica.
Love KP Don't agree though… @bjb9976: So you've been quiet about this whole Kyle Petty, Danica thing. Wanna jump into the hornet's nest?"

— Brad Keselowski (@keselowski) June 28, 2013