Bus of Jeff Gordon's Sponsor Catches On Fire In Georgia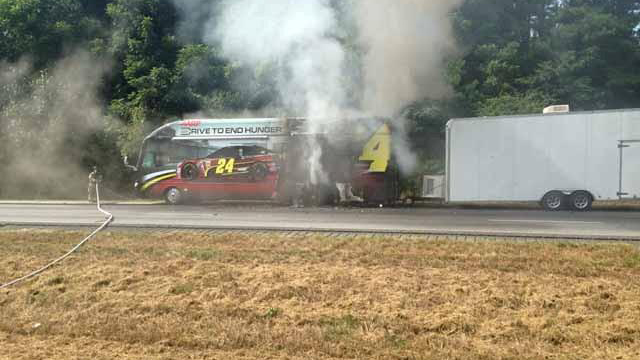 Jeff Gordon is no stranger to flames. Luckly, nobody was injured when a "Drive To End Hunger" promotional bus literally caught fire on I85 outside of Atlanta.
The fire shut down traffic, much to the dismay of commuters.
Thanks Jeff Gordon for adding an hour to my commute home! pic.twitter.com/9WIVt4gjTr

— Matt (@MMF400) August 28, 2013
Gordon commented on the incident this morning from his Twitter account.
Thx everyone for the well wishes. Glad no one was injured in association w/ the @Drive2EndHunger promo vehicle catching fire in Georgia.

— Jeff Gordon (@JeffGordonWeb) August 29, 2013