Jeff Gordon celebrates 20th anniversary of his first Cup Series win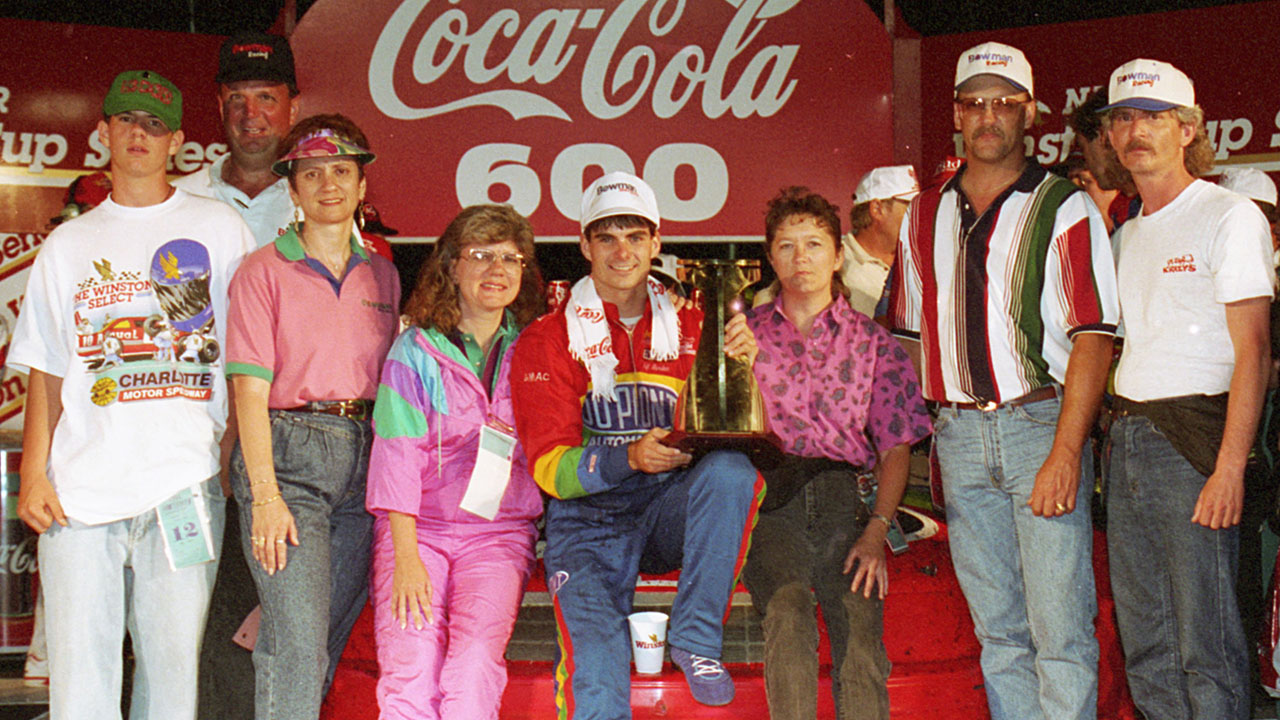 It's been almost twenty years since Jeff Gordon captured his first NASCAR Cup Series victory.
On Wednesday, Gordon dropped by the NASCAR Hall of Fame in Charlotte, NC to celebrate the anniversary of his 1994 Coca-Cola 600 win.
.@JeffGordonWeb is celebrating the 20th anniversary of his first Sprint Cup win at @NASCARHall pic.twitter.com/HFqFBsveaz

— Hendrick Motorsports (@TeamHendrick) May 7, 2014
.@MarcusSMI presents @JeffGordonWeb with a special #20Years anniversary gift including the gloves he wore that night pic.twitter.com/tPmwwRLn5u

— CharlotteMotorSpdwy (@CLTMotorSpdwy) May 7, 2014
Gordon spoke about the importance of that win.
"It's well-known that I'm better on the long runs, so the 600 really suited me well even as a rookie" @JeffGordonWeb #20Years

— CharlotteMotorSpdwy (@CLTMotorSpdwy) May 7, 2014
"There was a chill in my spine when I took the white flag that day" @JeffGordonWeb #20Years

— CharlotteMotorSpdwy (@CLTMotorSpdwy) May 7, 2014
"I had to win, and at a tough track at that, to prove that I belonged in the @NASCAR Cup Series" @JeffGordonWeb #20Years

— CharlotteMotorSpdwy (@CLTMotorSpdwy) May 7, 2014