ICYMI: NASCAR Rules On Roof Flap Fiasco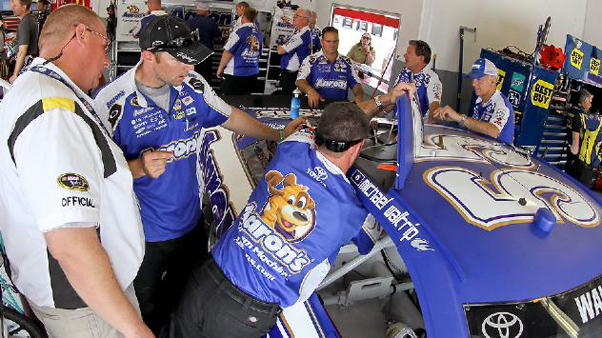 In case you missed it…
NASCAR has decided not to penalize the 31 Sprint Cup and Nationwide series teams that were busted for illegal roof flaps in Daytona.
Per Robin Pemberton (NASCAR VP of Competition): "…it was our determination that the functionality and safety aspects of the roof flaps were not compromised and the on track competition would not be impacted".
Elsewhere, Indianapolis Motor Speedway wants you to decide the best facial hair in the history of NASCAR. Vote now in the #SuperStache Bracket 'Stache-Off. Do you know what's awesome about mustaches? Everything.
Here's what else is buzzing in the racing world on Wednesday, July 10th.
– Kyle Petty still dreads going back to New Hampshire
– 10 Motorsports Stars Capable of Successfully Switching to NASCAR
– Morgan Shepherd, 71, will become oldest driver to start Sprint Cup race
– Go behind the scenes of the NASCAR Touch by Alyssa Milano launch party