ICYMI: McMurray Money At NHMS; A Petty In The Oven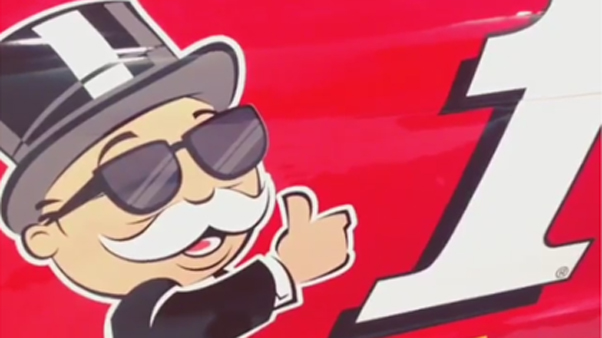 Just call him Mr. Monopoly.
Jamie McMurray will be sporting a Monopoly paint scheme this weekend as part of his McDonald's sponsorship. Check it out.
Elsewhere, the Petty racing family just keeps growing. Austin Petty – Kyle's son and The King's grandson – made the following announcement via Twitter:
So it's official we're having a little baby boy. We are so blessed. His name will be Adam after my brother. So expect a 5th gen driver soon

— Austin Petty (@veloaustin) July 11, 2013
I love the fact we found out we were going to have a little Adam on Bog brother Adams Bday. So fitting.

— Austin Petty (@veloaustin) July 11, 2013
Such a great tribute. Cheers from Shake and Bake.
Here's what else is buzzing in the racing world on Thursday, July 11th.
– Tips for a 71-year-old NASCAR driver
– "Fandemonium" visits the infield of the Daytona 500
– Ranking the 5 most unlikely success stories in NASCAR today