ICYMI: David Ragan Thinks California Drivers Are Crazy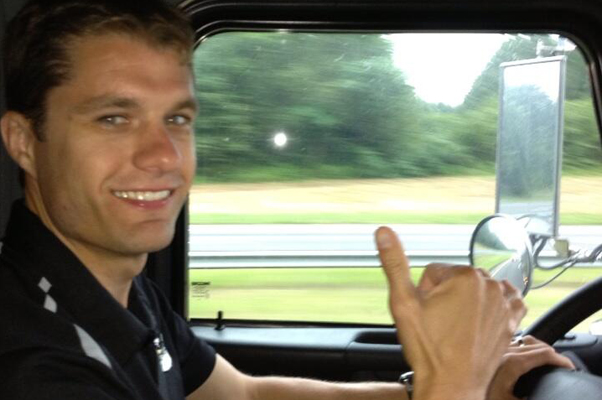 In case you missed it …
David Ragan had quite a journey this week, driving his own hauler across the country from North Carolina to California.
Ragan has arrived safely in The Golden State and says he's learned something. He'd rather be in a racetrack driving 200 miles per hour than out on the California highways.
Elsewhere … Brian Vickers will be running a University of Louisville paint scheme at Kentucky Speedway next weekend, honoring the school's 2013 NCAA Men's Basketball National Championship team. Here it is getting wrapped.
And here's what else is buzzing in the NASCAR world:
– NASCAR drivers flock to kart track, racer's Disneyland
– The Intimidator's No. 3 GM Goodwrench Chevrolet will race in the Goodwood Festival of Speed
– A Porsche for Kids: Meet the Go-Kart Porsche Pedal Car
– When NASCAR and "My Little Pony" collide, this is what you get