'I'm on top of the world': Ride along with Jeff Gordon at IMS (VIDEO)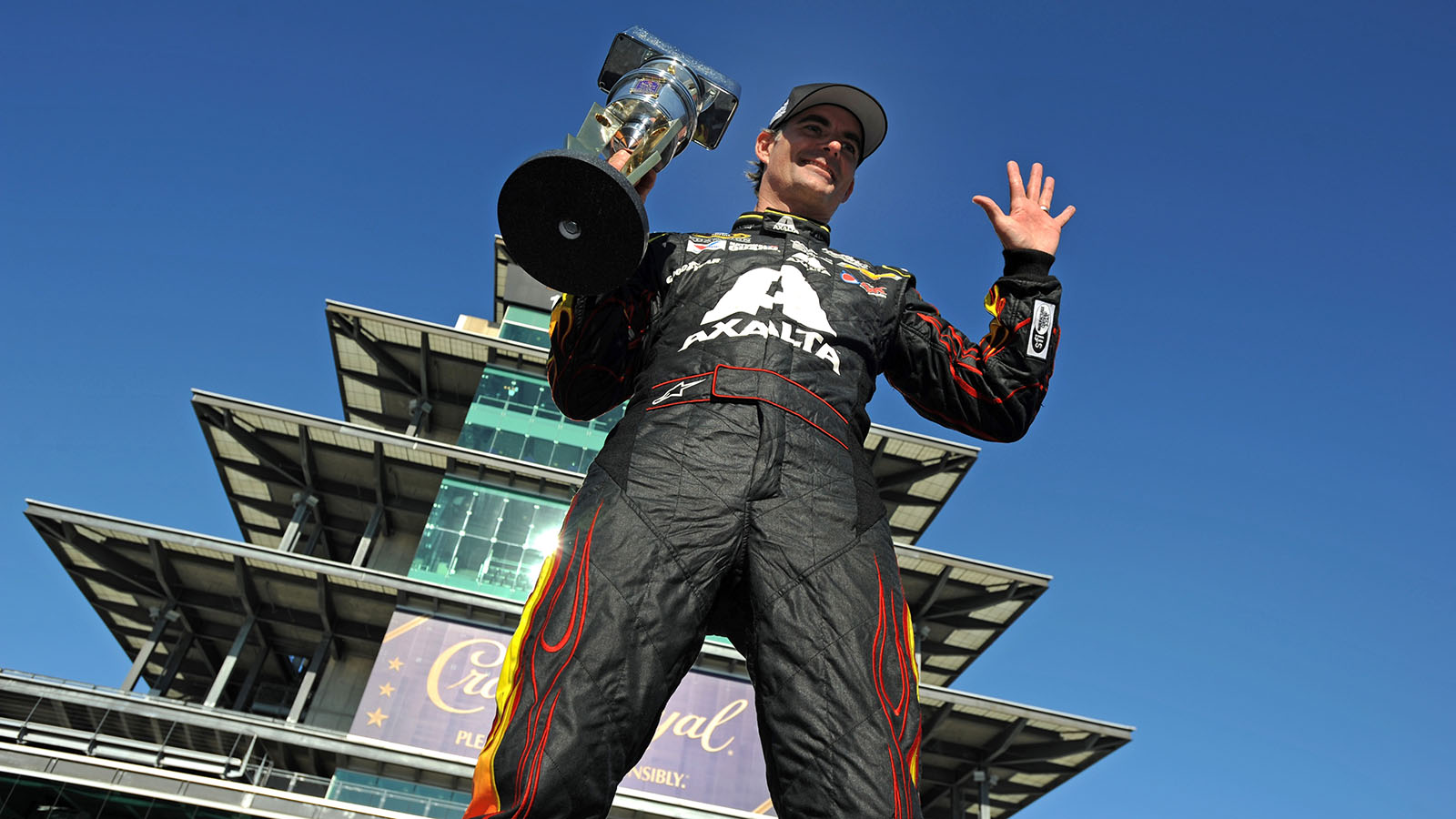 Restarts haven't been kind to Jeff Gordon this season. But Sunday was a different story.
Not only did Gordon use a late-race restart to kiss the bricks at Indianapolis Motor Speedway for a record fifth time, he also notched his 90th career Cup Series win.
Not a bad weekend. Not a bad weekend, at all.
Ride along with Gordon and crew chief Alan Gustafson in this week's edition of NASCAR Race Hub's "Winner's Weekend."