Harvick And Labonte Toss First Pitch, Mocked By Stenhouse, Jr.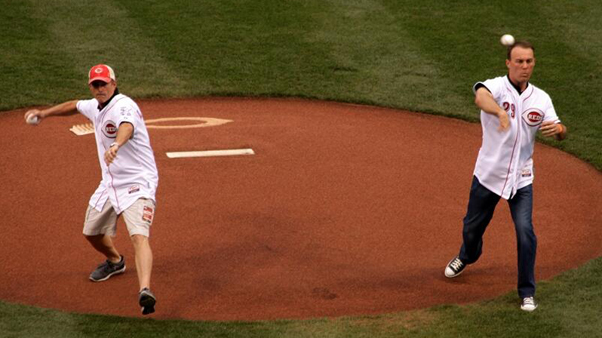 What's better than one NASCAR driver throwing out the first pitch?
Two … of course.
Both Kevin Harvick and Bobby Labonte were on hand for Reds Racing Night at Great American Ball Park in Cincinnati.
DeLana Harvick documented the duel deliveries via Vine.
Baba Booey Bob! @kevinharvick @bobby_labonte https://t.co/8AZa3huzyZ

— DeLana Harvick (@DeLanaHarvick) June 18, 2013
Not too shabby. Although Ricky Stenhouse, Jr. did have an issue with their positioning.
"@RCRracing: @KevinHarvick with great first pitch.Just a bit outside. pic.twitter.com/rSmsDNWIhM" really from the front of the mound?Come on man

— Ricky Stenhouse Jr. (@StenhouseJr) June 18, 2013
He may have a point. Even Danica Patrick throws from the mound.