GIF It Up: Smokin', fightin' and lovin' at Michigan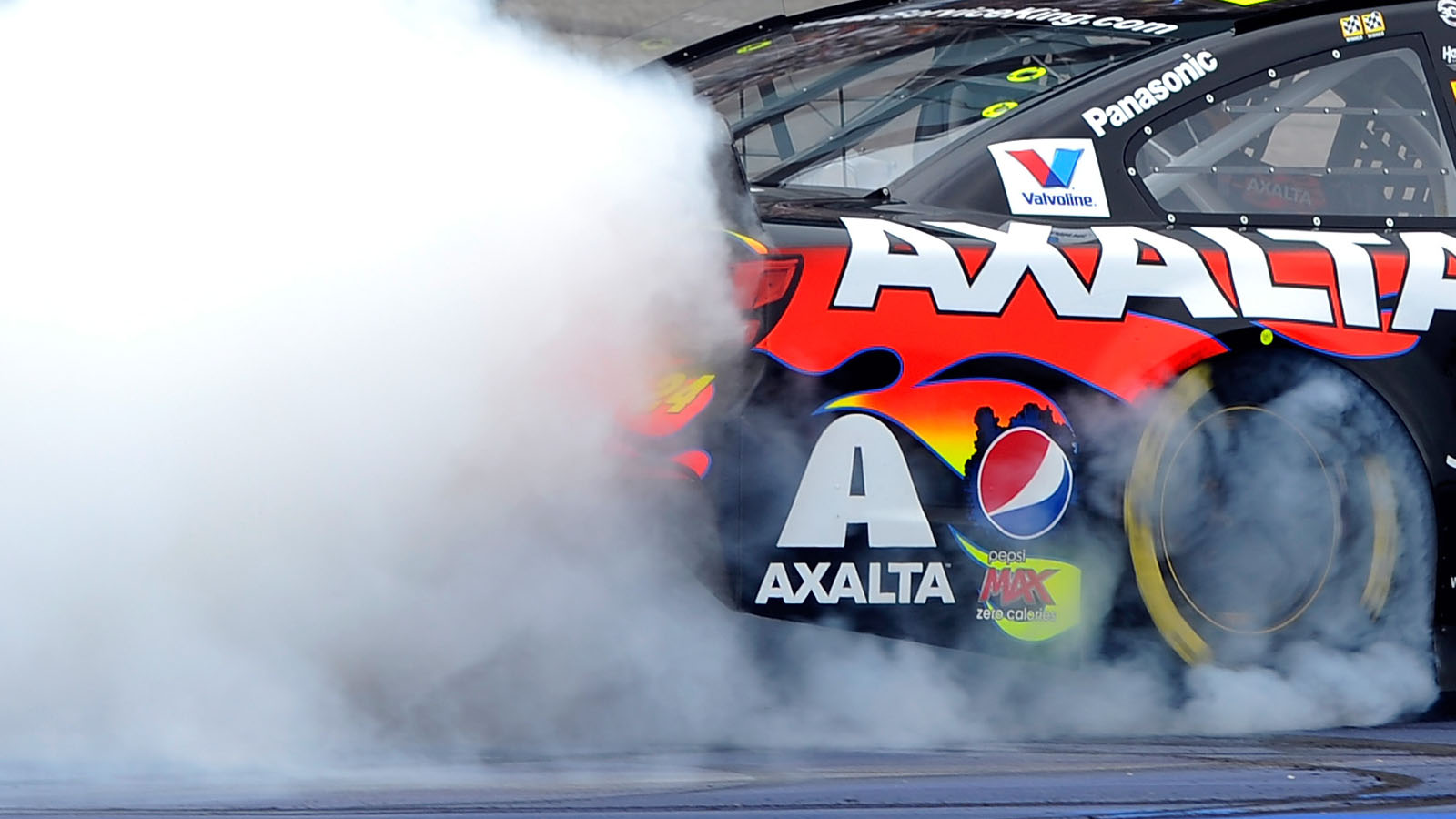 There was love in the air at Michigan International Speedway (you'll see what we mean). There was also tension (between Jimmie Johnson and Ryan Newman) and the smell of burning tires (thanks to Jeff Gordon's checkered flag.)
It's time to take a look at the best animated moments from Michigan in this week's edition of GIF It Up.
Things got started with an old-school flyover.
Brian Vickers' day included a date with some dirt.
Gordon celebrated his third win of 2014 with a smoky burnout.
Johnson and Newman were involved in a heated discussion after the race. Here's the short version.
But love was also in the air at MIS. And remember … the couple that bicycles (while holding hands) at a NASCAR race together, stays together.