GIF It Up: Fuzzy arms and Gatorade celebrations in Talladega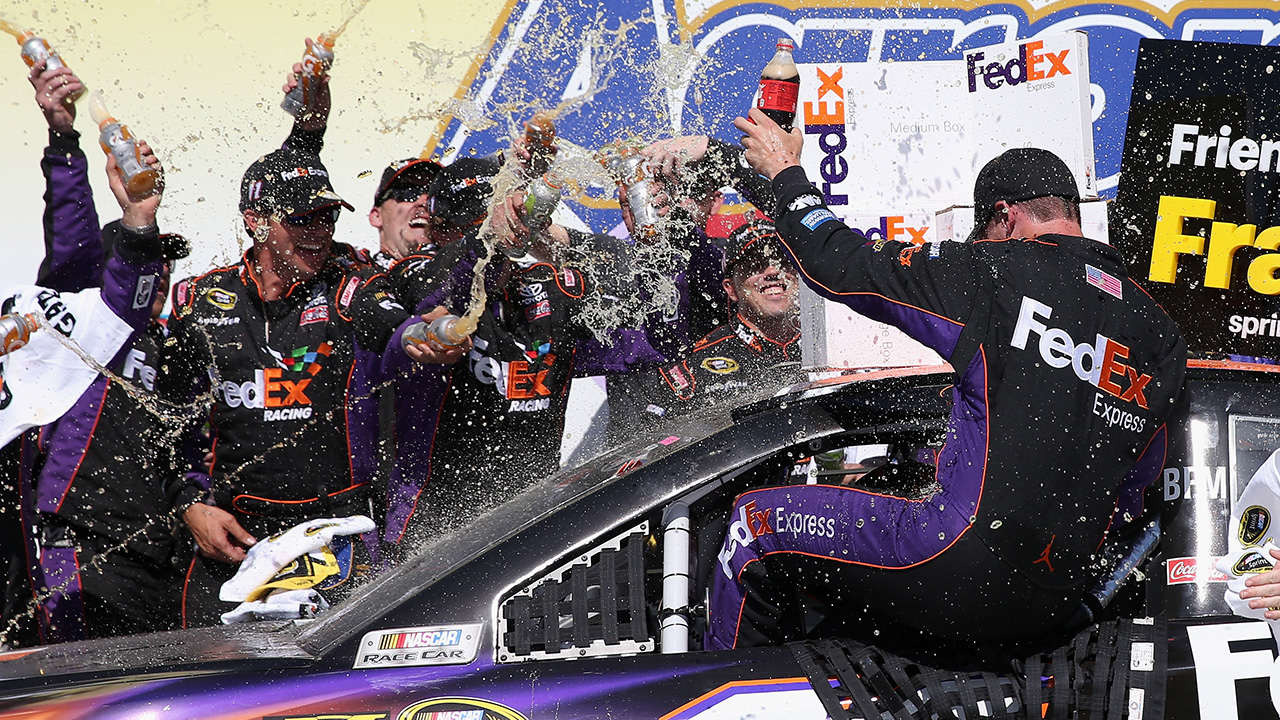 With Talladega in the books, it's time for a super (speedway) edition of GIF It Up.
There are many questions after Sunday's race. One of which … what exactly was that on Carl Edwards' arm?
Poor little caution light. Cue the sad trombone.
Denny Hamlin didn't care that the race ended under yellow. He still rocked a mean burnout.
Hamlin encountered a Gatorade monsoon when exiting his car.
More Gatorade fun in Victory Lane. Looks cold.