Ain't no party like an Indy party: The best GIFs from the Brickyard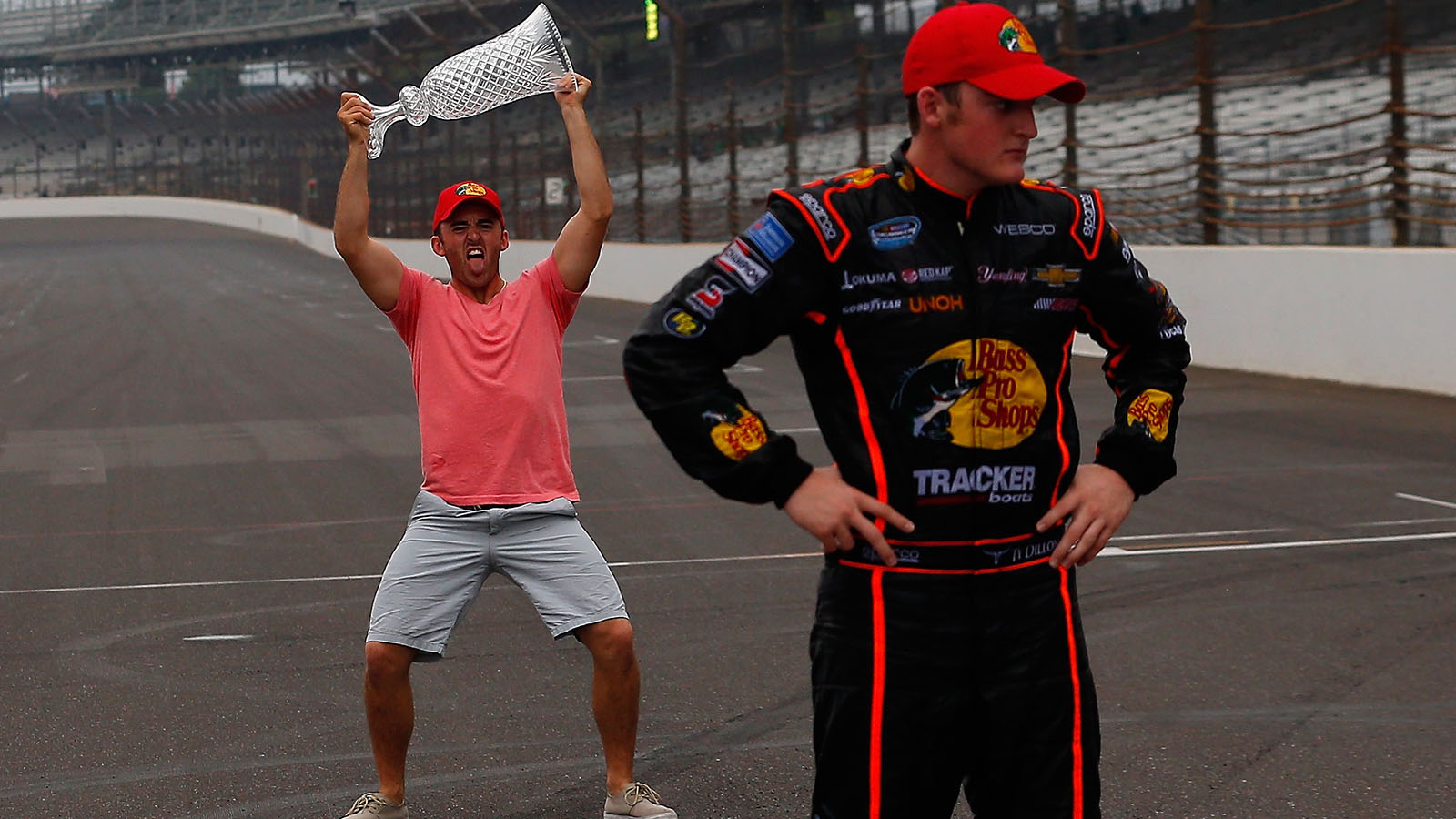 Jeff Gordon wasn't the only person celebrating at Indianapolis Motor Speedway. Let's get down and take a look at the best animated moments from Indy on another edition of "GIF It Up."
On Saturday, Ty Dillon and the No. 3 took the checkered flag in the Nationwide Series race. Brother Austin Dillon was pumped.
Ty celebrated by burning the bricks.
On Sunday, Danica Patrick celebrated with this pit stop … or maybe that's just a broken rear gear.
Jeff Gordon fans were certainly pumped.
Everyone in Gordon's entourage was excited to kiss the bricks. Well, maybe not everyone.