Fill in the blank: Biffle's Michigan car was a 'pile of (expletive)'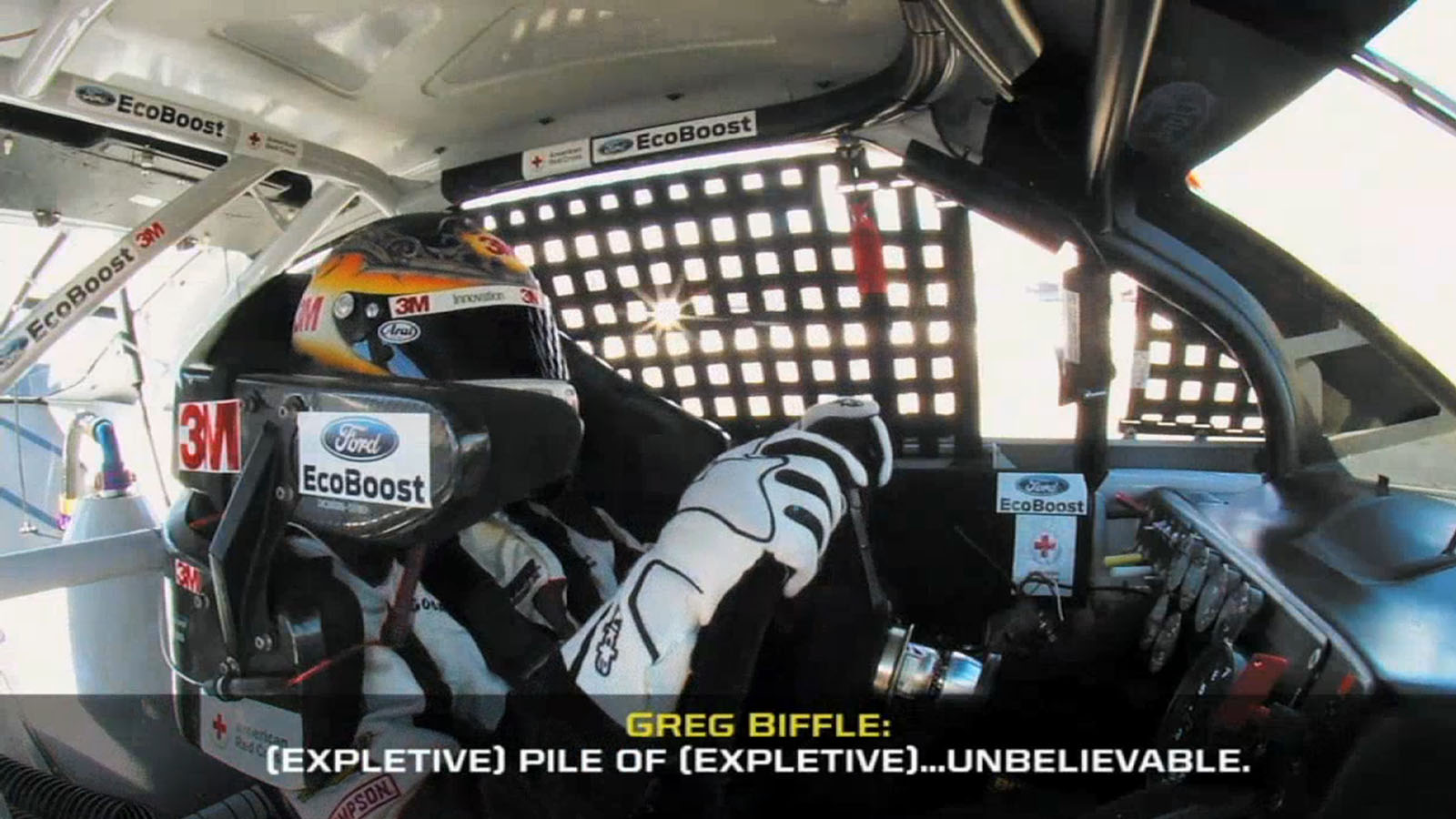 A four-time winner at Michigan International Speedway, Greg Biffle did NOT have a good car on Sunday … and he wasn't too happy about it.
Hear what "The Biff" has to say on this week's edition of NASCAR Race Hub's "Radioactive." Also, Jimmie Johnson has beef with Kurt Busch and – just like Kyle Larson – Dale Earnhardt Jr. is looking for a little damage on his bumper too.