Feud Of The Week: Smoke Vs The Outlaw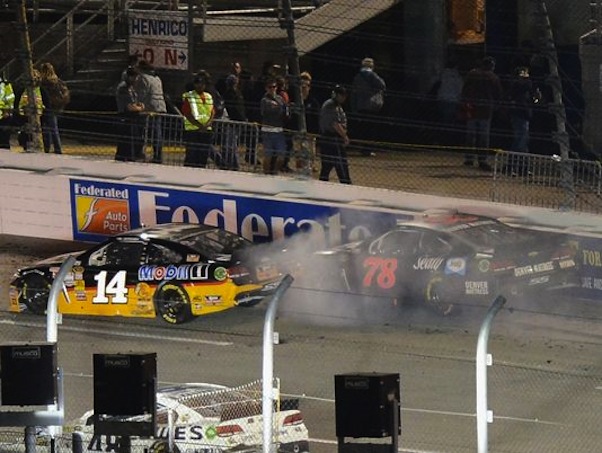 Tony Stewart and Kurt Busch, a/k/a "Smoke" and "The Outlaw," have what is known in the racing vernacular as "a history." As in a history of bad blood, a history that goes years back.
The two drivers dominated the 2007 Daytona 500, only to wreck together with less 50 laps remaining. At Dover in 2007, Busch stopped next to Stewart's car on pit road, after the two had contact during a race. That maneuver earned Busch a $100,000 fine and probation until the end of the season.
At practice for the Budweiser Shootout at Daytona in 2008, the two had another disagreement on track and wound up in the NASCAR hauler. There, Stewart allegedly punched Busch after Busch made disparaging remarks about Stewart's haircut and weight. Saturday night at Richmond International Raceway, Stewart and Busch again exchanged pleasantries after the Toyota Owners 400, where they crashed at the end of the race.
Of course, hot tempers, bad blood and heated rivalries coming together on a short track on Saturday night are what helped make NASCAR what it is today. Yes, "Smoke" and "The Outlaw" had at it again at Richmond. We probably haven't heard the last of this one.