Hamlin totally lip-syncs Taylor Swift's hit song 'Shake It Off'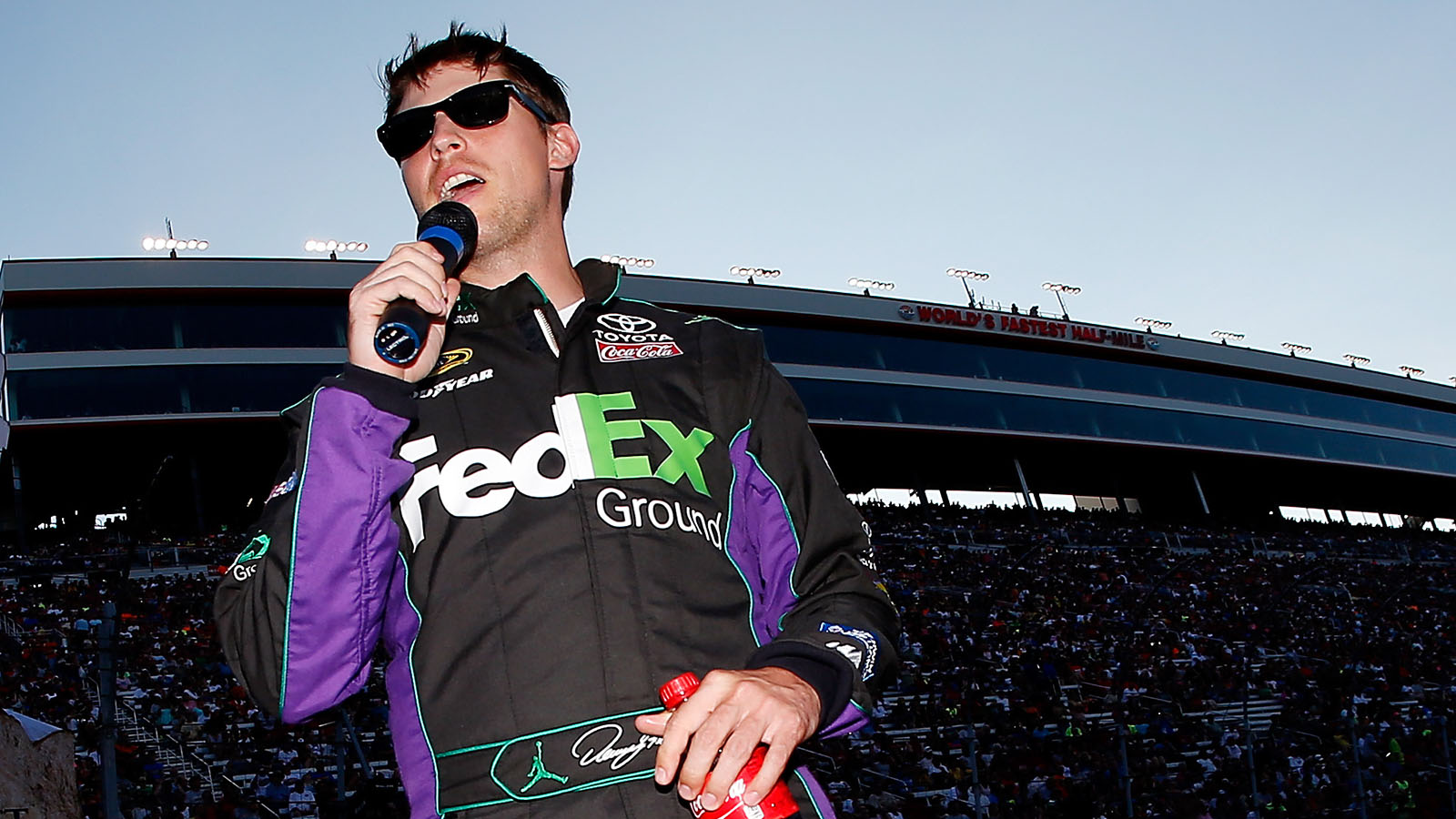 We already know that Denny Hamlin can dance: Exhibit A.
But did you know that the driver of the No. 11 FedEx Toyota can also sing? Well, kind of.
On Thursday, Hamlin's girlfriend Jordan Fish gave the NASCAR world a little insight into his musical preferences. Not only does Hamlin know all the words to Taylor Swift's "Shake It Off" … he also gives a solid performance, complete with head bobs and finger wagging.
It's good stuff. But don't just take our word for it. Check it out for yourself.