Dale Jr. getting married at Daytona? Earnhardt responds to National Enquirer story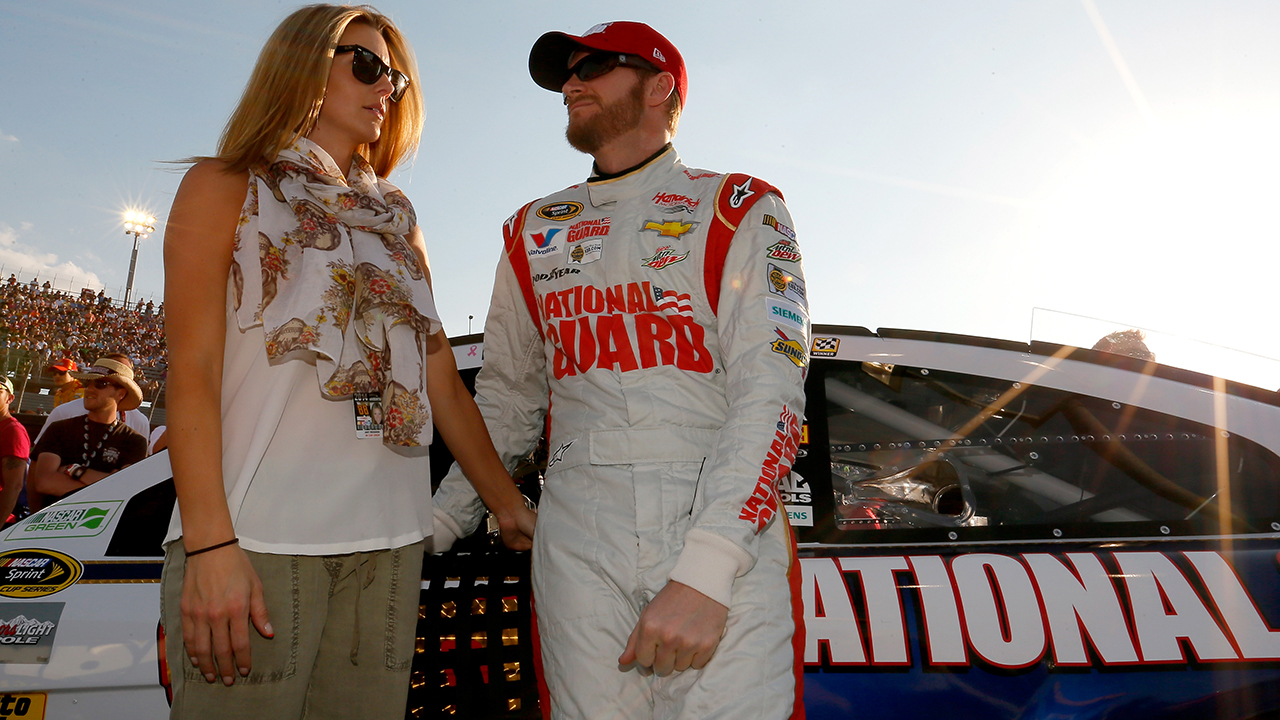 Are Dale Earnhardt Jr. and girlfriend Amy Reimann going to tie the knot at Daytona International Speedway later this year? The National Enquirer says yes. But what about Junior?
On Thursday, the tabloid went "Inside Dale Earnhardt Jr.'s $2 Million Wedding!" According to the story:
His wedding ceremony will be at the Speedway — led by a procession around the track in racing-themed cars and ending with a checkered flag at the finish line!
The tabloid also claims the guest list will include 2,000 of their closest friends and the gourmet catering will cost $500 a head.
During Friday's media availability at Talladega Superspeedway, Earnhardt was asked about the alleged shindig.
"I definitely had a hard time writing that check," Earnhardt Jr. said with a laugh. "I wouldn't force everyone to go down to Daytona for my wedding. I'd probably just have it right there in the backyard, whatever is easiest. But that was funny. I read that and I just was – it was a roller coaster of an article."
Another problem? He hasn't even proposed yet.
"We just skipped the engagement, I guess. Just went right to the wedding," said Junior.
So, false alarm. It's a big no on the nuptials for the No. 88.